23rd July - 4th September
Biggest Summer in History
Over 1000 years in the making, Warwick Castle brings you the Biggest Summer in History for friends and family.
23rd July - 4th September
Tickets from £29 per person
Suitable for all the family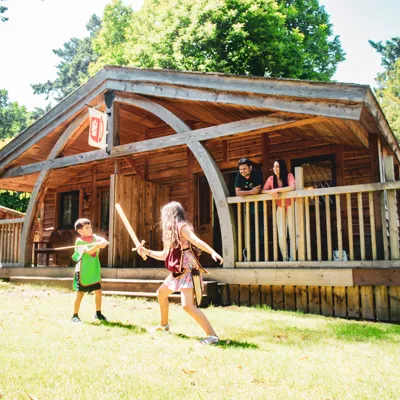 Sleepover at the Castle this Summer Holiday
Experience the ultimate summer family short break and choose from a wide range of unique accommodation including Glamping tents, Woodland Lodges or even a 14th century tower within the Castle. Plus, there's no better time to visit during our Biggest Summer in History of spectacular live shows and events.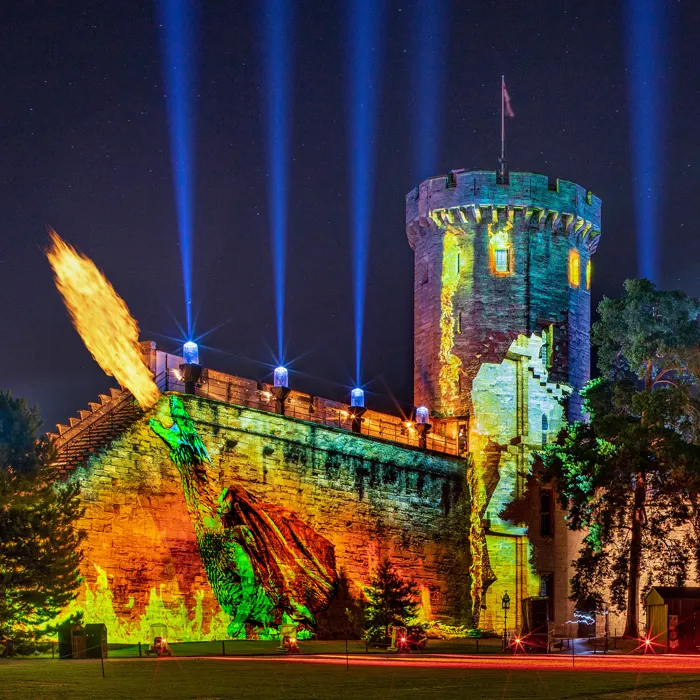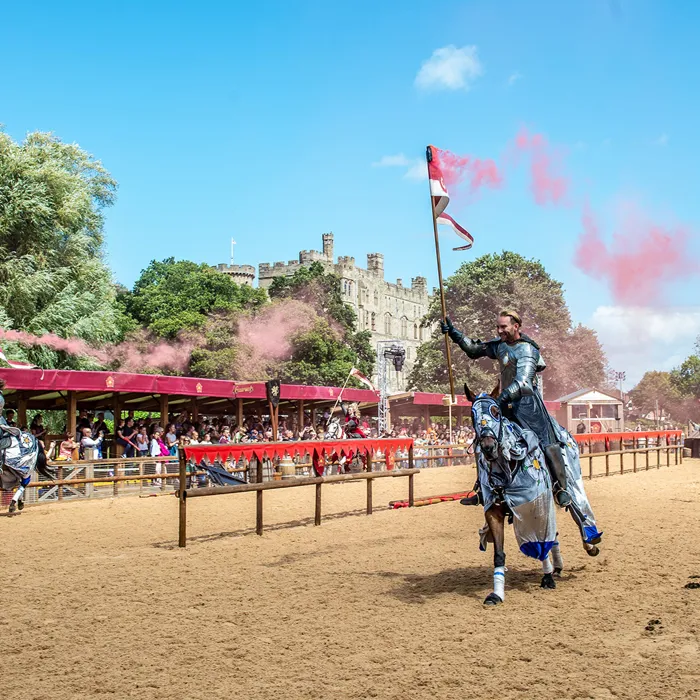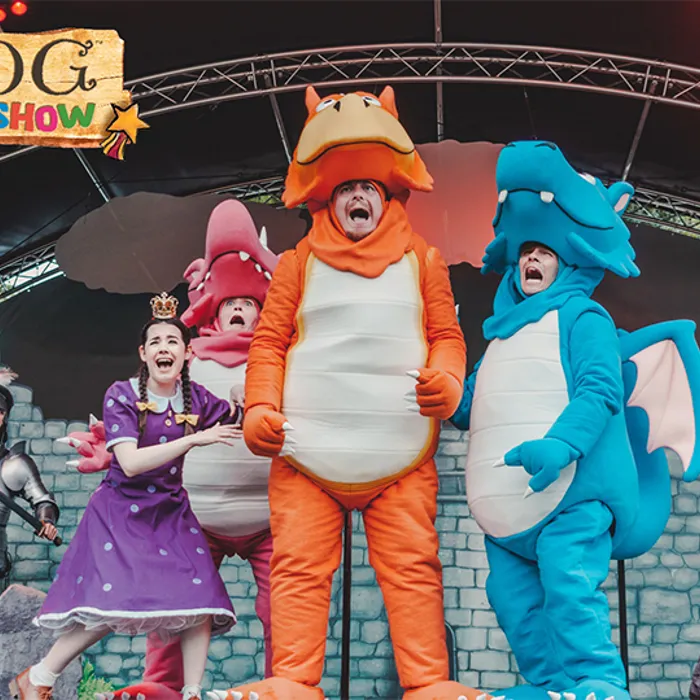 Zog Live Show - Zog roaring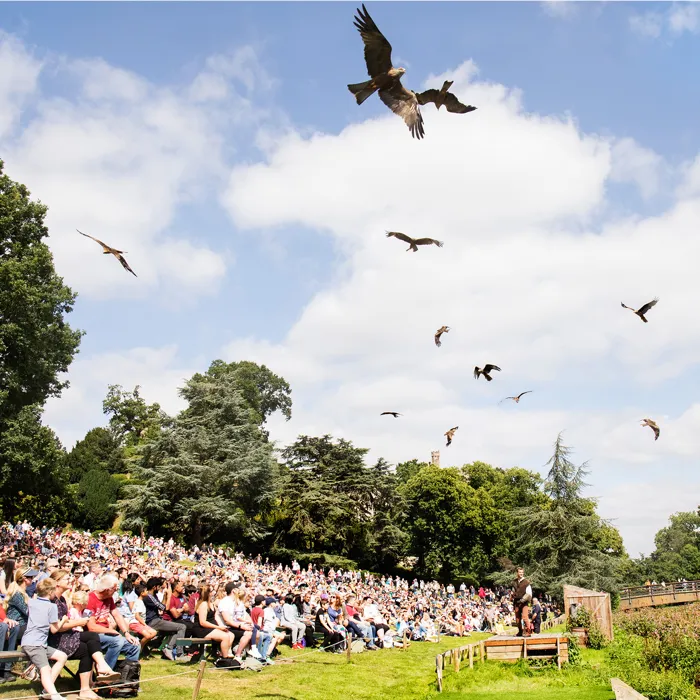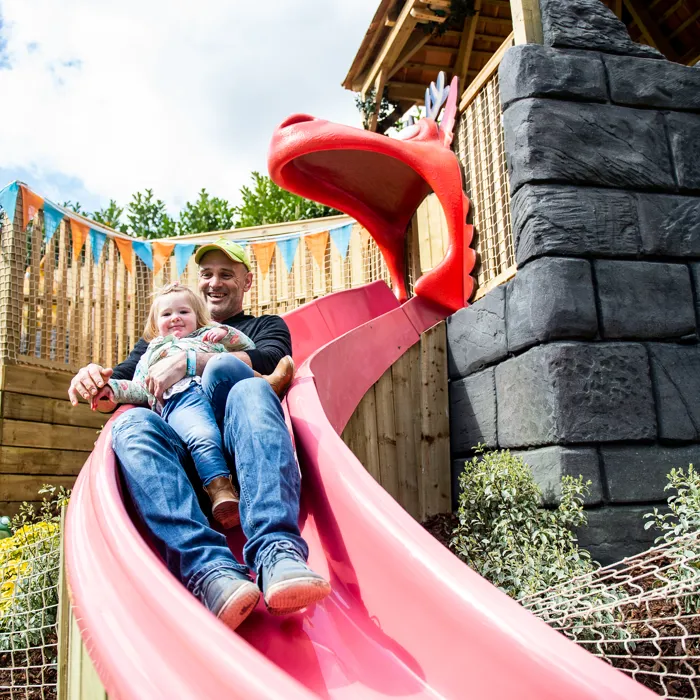 Join us for our Biggest Summer in History
Experience an action-packed weekend of spectacular live shows running every day, and discover our unmissable evening shows that are available on selected dates only, including the unforgettable Dragon Slayer and Sundown Spectacular festival.
Choose from a wide range of unique accommodation options including Glamping tents, Woodland Lodges or even a 14th century tower within the Castle. Enjoy quality family time during the school holidays, or getaway with your group of friends and enjoy the British summer time!
As part of your short break package, you'll enjoy one-day castle entry, free breakfast, themed evening entertainment and free car parking.
NEW! Step into the Realm of Zog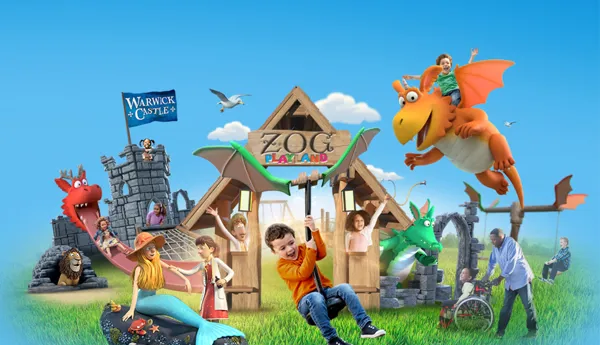 Zog Playland
Uniquely designed for Zog super fans: fly like a dragon on a winged zip rope and explore the turrets of Pricess Pearl's Tower.
Warwick Castle, Activities
Zog Live Show
A ROAR-some on stage production bringing best-selling author Julia Donaldson and illustrator Axel Scheffler's much-loved story to life in the grounds of the castle.
Until 30th September

Shows will run several times across the day.
Zog and the Quest for the Golden Star
An exciting 3D interactive trail starring Zog the lovable dragon.
Warwick Castle, Activities
Soaring in!
Back by popular demand, our critically acclaimed show, The Falconer's Quest, returns in 2022! Join the Falconer on another quest for the finest birds across the land in our all-action, dynamic display of aerial acrobatics.
Featuring up to 60 epic birds, with huge wingspans of up to 9 foot, this impressive display will have you spellbound. 
Discover wild and wonderful bird species from across the globe, including the world's fastest bird species, the heaviest eagle and largest owl species, to name but a few. 
What's on each day during the summer holidays?
Wars of the Roses LIVE!
FEEL the roar of the crowd at War of the Roses LIVE as these perilous stunt riders and fearless jousters get your heart galloping throughout this unmissable show.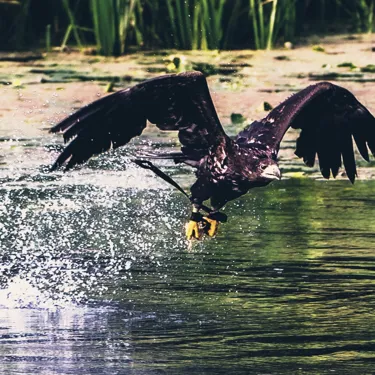 The Falconer's Quest
BUCKLE UP because the UK's biggest bird of prey show is back!
Zog's realm
ROAM Zog's realm and discover NEW Zog Playland, NEW Zog Live theatre show, and Zog interactive trail – and get to meet Zog himself!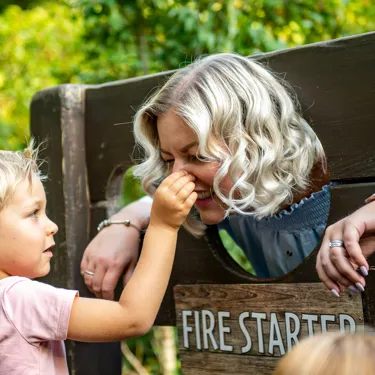 Horrible Histories® Maze
GET LOST in the Horrible Histories Maze and rediscover the Vicious Vikings, Stormin' Normans, and centuries more.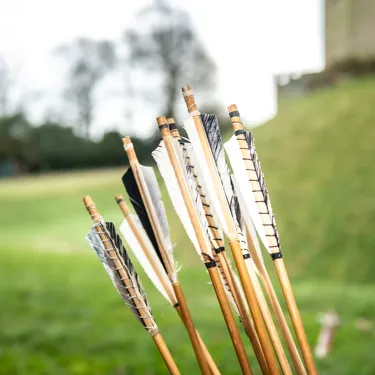 The Bowman
MEET our resident bowman as he demonstrates his incredible skills.
The Princess Tower
UNCOVER a special immersive storytelling experience with your children at The Princess Tower.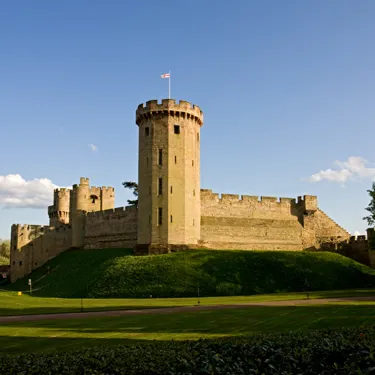 The Towers & Ramparts
CLIMB the castles towers and ramparts.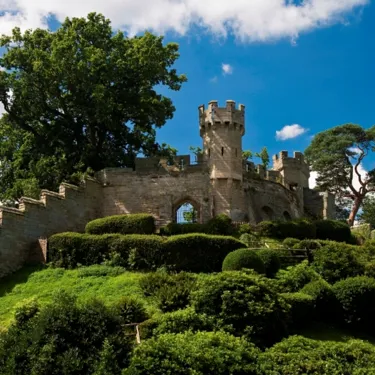 Castle & Grounds
EXPLORE the Great Hall, and over 64 acres of beautiful grounds and gardens, including the Pageant Field, Peacock Garden and Conqueror's Fortress.
The Castle Dungeon
and BRAVE a 40 minute actor-led journey through the Warwick Castle's darkest history in the Castle Dungeons*.
*Castle Dungeon tickets need to be booked separately and additional charges apply. Recommended for ages 10+.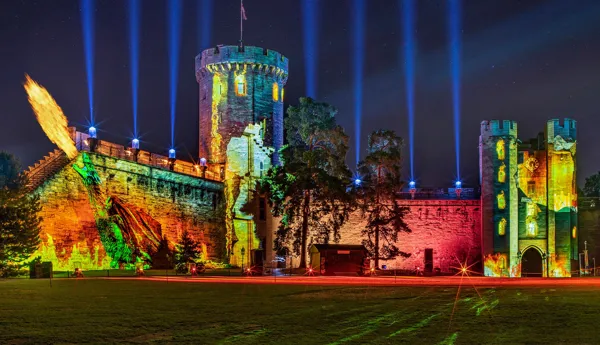 Dragon Slayer
The spectacular evening theatrical and light projection show returns, and it's more epic than ever!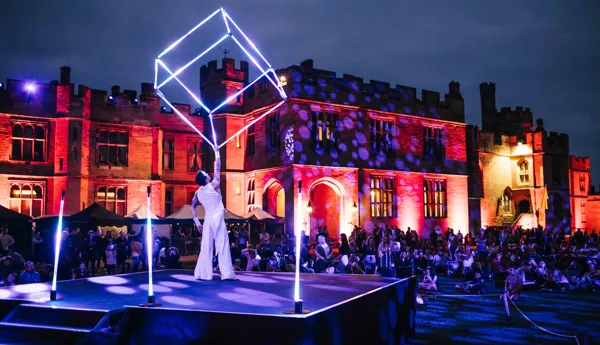 Sundown Spectacular
Warwick Castle presents the ultimate end of Summer celebration with a THUNDERING finale.
Stay with us...
Glamping
Sleep under the stars and within the grounds of the castle, after a historical day of family fun. Set within their stunning woodland surroundings, our medieval-themed glamping tents provide the perfect family staycation.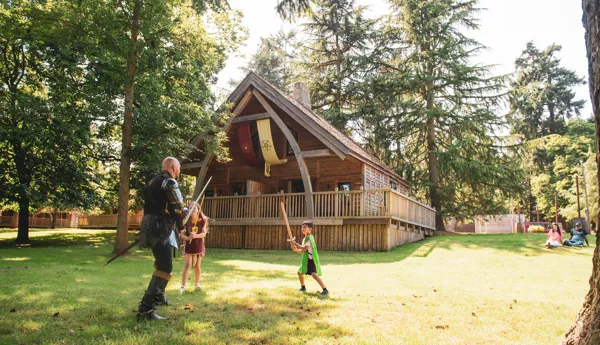 Woodland Lodges
Peeping-out through the trees, our semi-detached lodges are spaciously linked by wooden walkways, and come complete with their own private terrace and medieval-inspired décor throughout.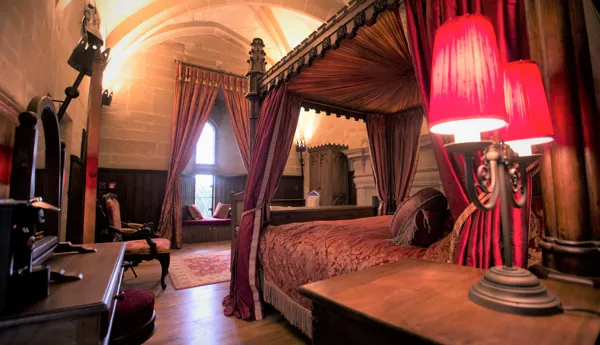 Tower Suites
Sleepover in style in a private chamber fit for Kings and Queens. These exclusive suites are hidden within the castle's 14th century tower.
One day admission ticket
Access to live entertainment
Rainy Day Promise included
One day admission ticket
Overnight stay in the Knight's Village
Calling all Annual Passholders!
Tickets for Biggest Summer in History are now live for you to book! We can't wait to welcome you back this year for spectacular summer fun.
Pre-book now