Biggest Summer in History
With action-packed days and unmissable evening events, don't miss the Biggest Summer in History, only at Warwick Castle.
23rd July – 3rd September
Tickets from £34 per person
Suitable for all the family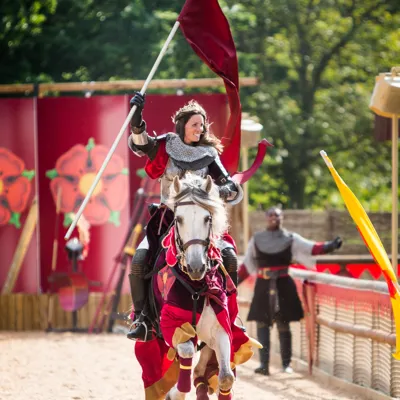 Unleash Summer
Over a thousand years in the making, it's the biggest summer in history at Warwick Castle. From incredible evening events to action-packed days, it's sure to be a summer that will go down in history! For a limited time only, Horrible Histories®- Wicked Warwick returns to reveal the terrible truth behind the turrets. 
But that's not all! Fill your day with fun with our full line-up of shows and activities. From The Realm of Zog to Wars of the Roses LIVE!, there's something for everyone. With action-packed days and unmissable evening events on selected dates, you'll need to stay overnight to experience it all.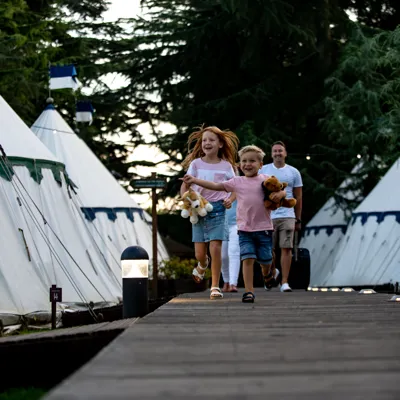 Sleepover at the Castle this Summer
We're full to the turrets with things to see and do this summer, so you'll need more than one day to experience it all. 
Our medieval-themed Knight's Village set within the castle grounds offers a unique experience that you will never forget. Stay in a woodland lodge which includes your very own private terrace, or sleep under the summer stars in a majestic glamping tent.   
As part of your short break package, you'll enjoy one-day castle entry, free breakfast, themed evening entertainment and free car parking. 
Your holiday accommodation options...
Knight's Village Lodges
Tucked away in a secluded woodland grove, our semi-detached lodges are the perfect location for a short break in the summer holidays, where you can enjoy the evening light on your private terrace. Make your short break unforgettable with a Wars of the Roses Live! themed Knight's lodge.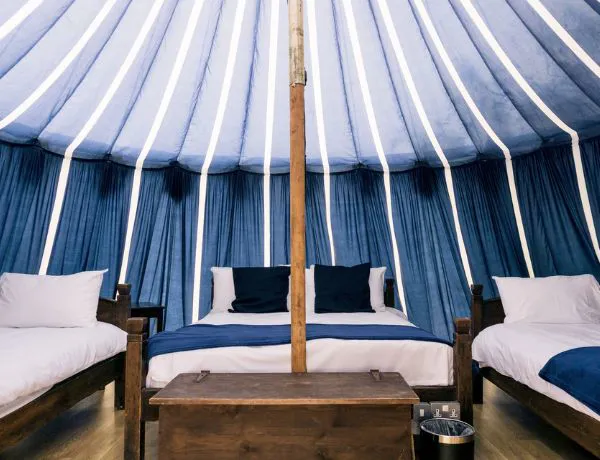 Knight's Village Glamping
Sleep under the summer stars in a Glamping tent for an experience you will never forget. Our medieval-themed glamping tents include power sockets and sleep up to four. If you'd like to relax like royalty, choose a luxurious King's tent for a staycation you'll never forget.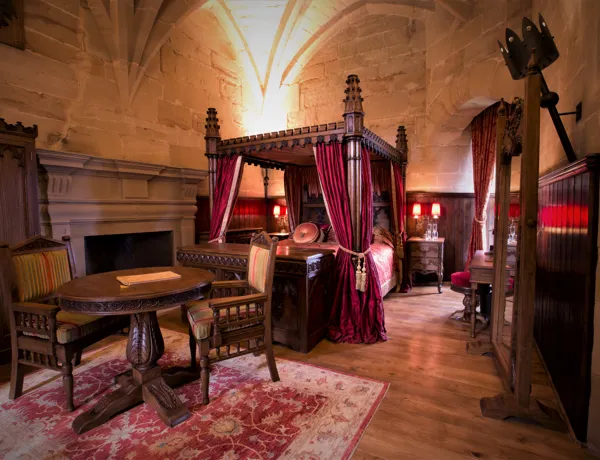 Caesar's Tower Suites
Sleepover in style in a private chamber fit for Kings and Queens. These exclusive suites are hidden away within the castle's 14th-century tower.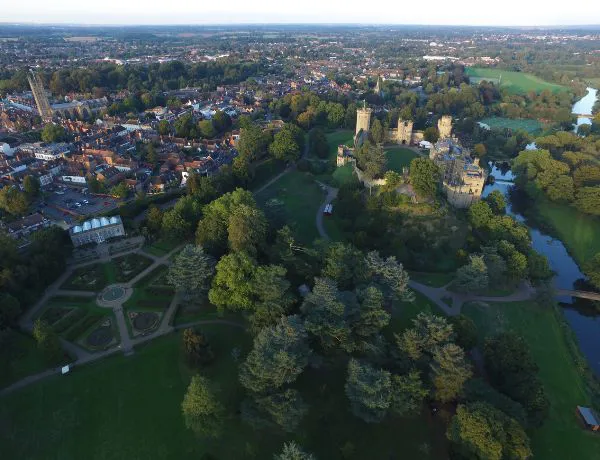 Nearby Hotels
Discover more of Warwickshire and stay overnight in a place of your choice. Pick from our range of family-friendly hotels near the castle.
Incredible Evening Events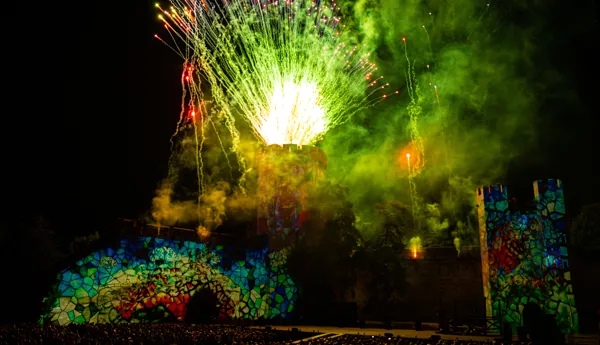 Dragon Slayer
Selected dates 11th - 20th August 2023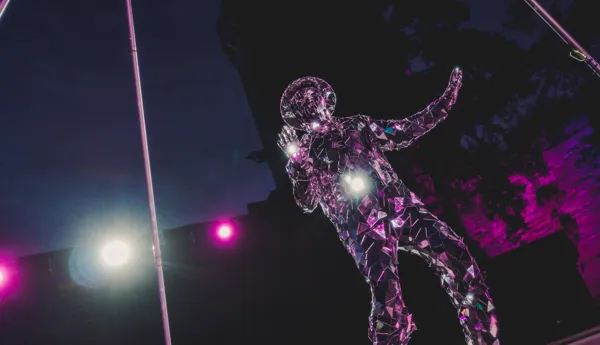 Sundown Spectacular
25th - 26th August
One day admission ticket
Access to live entertainment at daytime
Rainy Day Promise included
Visit Britain's Ultimate Castle again and again
Or the UK's best attractions with a Merlin Annual Pass
Great Passholder perks
Exclusive discounts including dining, shopping and special events
One day admission ticket
Overnight stay in the Knight's Village
Book your summer short break now for best availability
Calling all Annual Passholders!
Passholders can pre-book now for The Biggest Summer in History!
Pre-book now