Gifts &Souvenirs
Explore gift shops filled with treasures and treats for every budget. Take home a souvenir, toy or gift as the perfect way to remember your day.
Please note - we are only accepting card payments at the castle during this time. Further information on our enhanced safety measures can be found here. 
The Stables Gift Shop
Tucked away in where the original Stables once stood, is our main gift shop. Filled with classic, modern and unique souvenirs and trinkets, you'll find the perfect keep-sake to remember your magical day with us.
The shop is accessible to wheelchair users and those with limited mobility. There is a hearing loop system in place. The shop can become crowded at times. Mornings are generally quieter.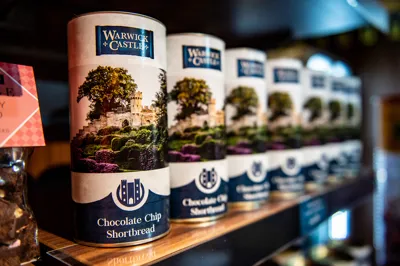 Other Retail outlets...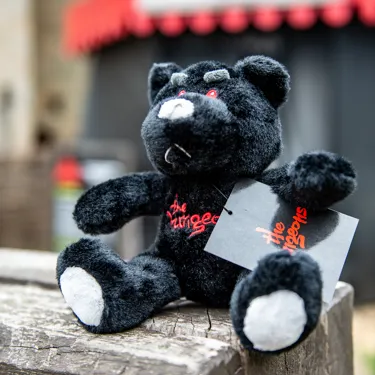 The Courtyard Shop
Selling a wide range of fancy dress items, interactive toys and official Castle Dungeon merchandise, alongside sweet treats and snacks.
The shop is accessible to wheelchair users and those with…
The Kingmaker Shop
The ultimate place to purchase a souvenir to commemorate your day out. Whether you're looking for a souvenir mug or magnet.
This area is not accessible to wheelchairs and may be difficult for those…
Coat of Arms Shop
Visit our Coat of Arms gift shop and bring your family name's meaning to life, with a unique surname history scroll.
The Coat of arms shop is accessed via three steps. Should you have trouble…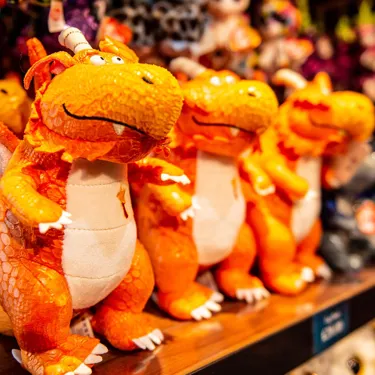 Knights & Princesses
From Knight and Princess fashion and toys, to a variety of Zog merchandise. Find us on The Oak Tree Lawn at the base of The Conqueror's Fortress.
The Knights and Princesses shop is accessed via two…
Please note - the opening times of our shops vary and change seasonally. Please speak to a member of our team for more information. 
For detailed accessibility information please click here. Opens in a new window.