Photographs
Had a picture taken on your visit? Check it out below!
What better way to commemorate your day at Warwick Castle than with a personalised photo gift to take home and share. Specially designed photo points are located at The Castle Dungeon and The Princess Tower.
Photos can be purchased throughout the day in each location, as well as from the Stables Gift Shop, and can even be printed onto magnets, key rings, travel mugs, notebooks and glass coasters! Remember to look out for special offers in each of the photo shops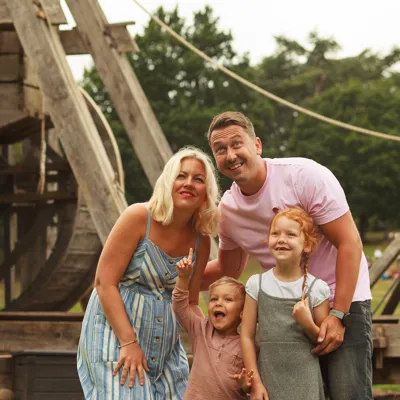 Find your pictures
If you purchased a photo from staff at one of our themed photo opportunities when you visited Warwick Castle, you can download it online using the buttons opposite. Simply enter your code and view it online.
Where do I find my code?
Look for the code on the photograph itself or on the special photo folder you received when you purchased your photo pack at Warwick Castle.
Did you have your photograph taken at Warwick Castle? View it online here.