Enjoy a sleepover in the heart of the Castle grounds!
Stay in one of our charming Woodland Lodges or combine the excitement of camping with a touch of luxury in our Medieval Glamping Tents from 26th May – 16th September!

For those looking for something extra special, add a touch of regality to your escape to Warwick Castle and stay in one of our magnificent Tower Suites!
Short breaks include:
1-day Warwick Castle tickets plus your second day FREE!**
A delicious breakfast
Extras when you stay at Warwick Castle:
Overnight stay in medieval-themed accommodation
Complimentary car parking and unlimited WiFi
Evening entertainment 
Offer ends 3rd April - don't miss out!
Jam packed with shows & entertainment
Your holiday accommodation options...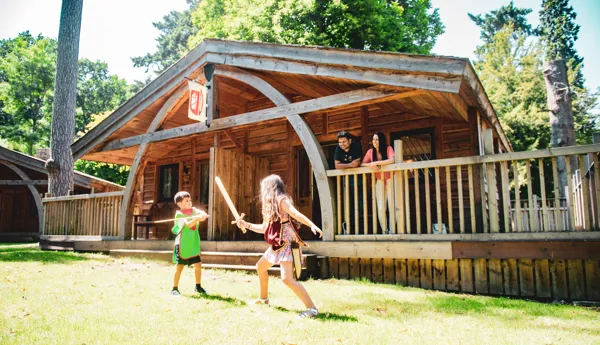 Knight's Village Lodges
Peeping-out through the trees, our semi-detached lodges are spaciously linked by wooden walkways, and come complete with their own private terrace and medieval-inspired décor throughout.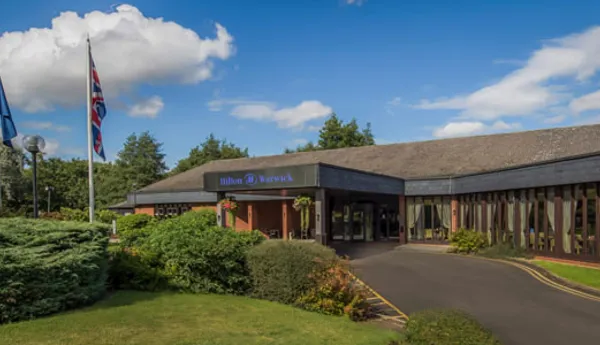 Hotels near Warwick Castle
Stay at a family-friendly hotel close to Warwick Castle. Choose the perfect hotel and make the most of your short break!
Terms & Conditions
*Spring lead price of £26 per person is based on a family of 4 at the Holiday Inn Express Warwick on the 20th, 21st, 27th, 28th April and 4th, 5th, 11th, 18th and 25th May 2023. Subject to change and availability.

**Second Day FREE entry to the Castle must be used on consecutive days. Available when staying in the Lodges, Glamping Tents or Tower Suites when checking in on: 12th & 13th, 17th - 21st, 23rd - 28th of April, 1st - 5th, 8th - 12th, 14th - 19th, 21st - 26th of May, 5th - 9th, 11th - 16th, 18th - 23rd, 25th - 30th June and 2nd - 7th, 9th - 14th, 16th & 17th, 19th & 20th, 23rd - 27th and 30th & 31st July 2023. Available when staying at a nearby hotel when checking in on: 2nd - 5th, 10th - 30th of April, 1st - 31st of May, 1st - 30th of June and 1st - 31st of July 2023.

Breakfast is included in all packages unless stated otherwise at the time of booking.

Guests staying at nearby partner hotels will not have access to the evening entertainment in the Knight's Village.