Overnight stay with 1 Day Tickets
Themed Evening Entertainment
Book with confidence
Overnight stay with 1 Day Tickets
Themed Evening Entertainment
Book with confidence

Our COVID–19 Book with Confidence Guarantee is free and applies to all existing and new bookings for 2021. Find out more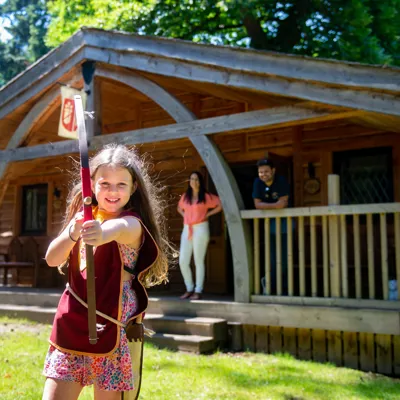 Your secret woodland hideaway
Sheltered within a secluded woodland grove, the Knight's Village is home to twenty-four standard Woodland lodges and four larger Knight's lodges.
Woodland Lodges sleep up to 5, with a double bed and bunk beds, a separate bathroom with shower, and tea & coffee making facilities. There's space for a travel cot and luggage too. View our Floor Plans
Knight's Lodges are similar to Woodland Lodges, but have an open-plan style and an additional mezzanine level above. These can sleep up to 7, with an extra sofa bed.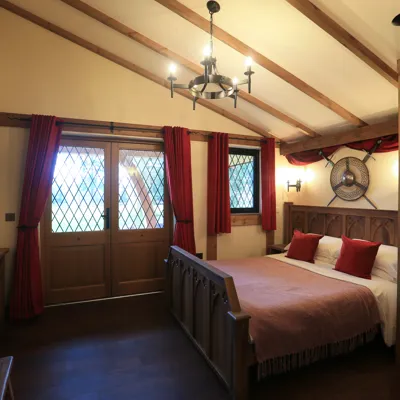 Your package includes:
An unforgettable overnight stay within the castle grounds
One-day Warwick Castle entry tickets *
Additional themed evening entertainment
Complimentary cooked or continental breakfast **
Car parking
Unlimited WiFi
Discounted second-day entry tickets 
Book with Confidence Guarantee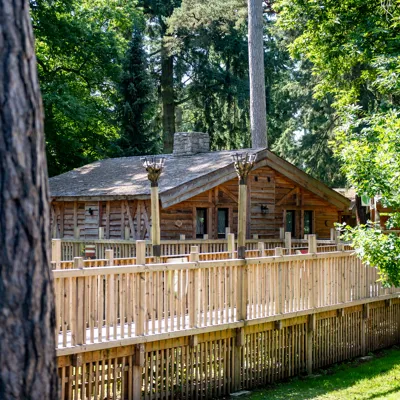 Explore the Knight's Village
Tucked away in a secluded woodland grove, with postcard-perfect views alongside the River Avon, the Knight's Village offers a unique retreat within the grounds of Warwick Castle. Explore the Village map
A short break to remember doesn't stop at dinner time! Suitably styled as a medieval banqueting hall, in the centre of the village, you'll discover our Knight's Village Restaurant. It offers an immersive dining experience and serves family favourites.
Later, mingle with Warwick Castle's real-life Knights in a range of additional evening activities. Greet them in the restaurant on rainy days or meet them in the outdoor entertainment area, on those extra-special long summer evenings.
During the summer, nestled amongst the trees are our glamping tents, spaciously separated by natural woodland and wooden walkways. Inside, you'll find welcoming home comforts and cosy soft furnishings.
Included in your Warwick Castle stay...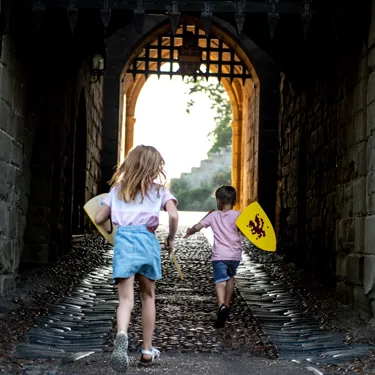 Castle Entry
All our overnight stays include one-day castle tickets, and optional discounted second-day tickets. Climb the towers, master the maze, and gaze upon the Great Hall. *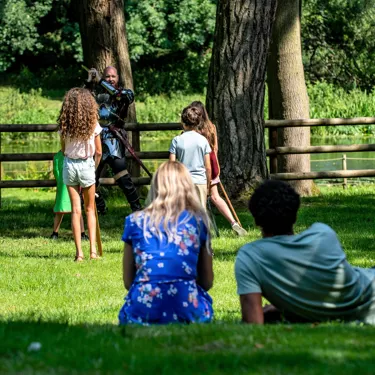 Evening Entertainment
Fun-filled days don't end at dinner time. Meet Warwick Castle's real-life Knights in a range of evening activities, designed to keep the whole family entertained.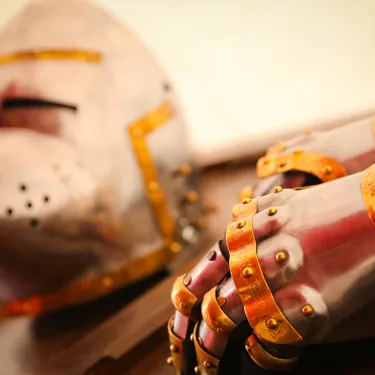 Knight's Village Restaurant
Fully themed as a medieval banquet hall, our Knight's Village Restaurant offers an immersive dining experience, or takeaway option, exclusive to overnight guests. **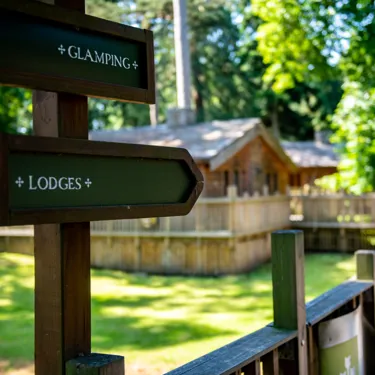 Parking & Unlimited WiFi
Stunning shows and exhilarating experiences are what we do best, but we'll take care of the little extras too. You won't be charged for car parking or WiFi during your stay.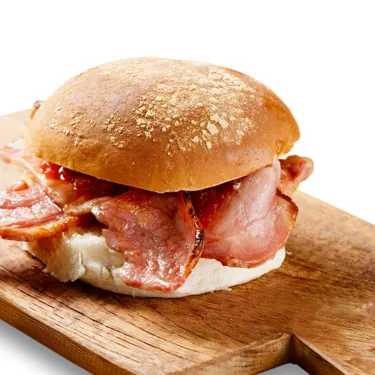 Complimentary Breakfast
Staying in Knight's Village? Then enjoy a cooked or continental breakfast on us, to takeaway.
* Between 12th April - 16th May, due to current restrictions some indoor or enclosed areas will remain closed.
** A takeaway food service will be available as an alternative.
Know Before You Go
Before you book, we wanted to make sure you're up to date on all the changes we've made to ensure your stay is as safe as always! Please take some time to review these changes.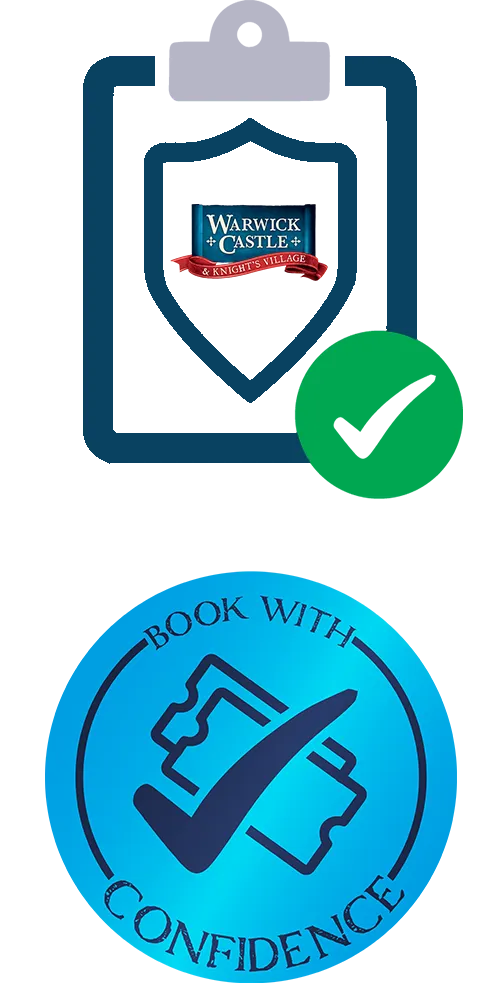 We stayed twice last year! Once in the regular lodge - and then in the Knights lodge for my daughter's 7th birthday. Was absolutely amazing both times, everyone there were beyond fantastic! My favourite escape.
Angie Lawrence - Facebook