Before You Visit
Daily Show Times
Discover a list of our daily shows and times throughout the day
GUEST INFORMATION
We're delighted to be reopening our Grounds & Gardens on Saturday 6th June, in line with Government guidance around the reopening of gardens and land maintained for public use.
All of our shows, indoor experiences and our Knight's Village accommodation will remain closed for now, for more information on what to expect on your visit, please click here.
To ensure we keep everyone safe, anyone looking to visit will need to pre-book tickets online, including Annual Pass holders. For more information and FAQs on passes and tickets, please click here.
Future Shows & Activities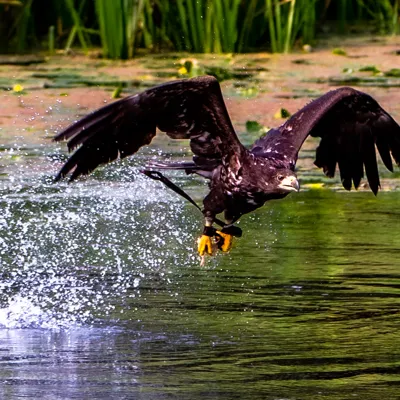 The Falconer's Quest
Marvel at aerial acrobatics from various different species of bird. Search the skies overhead as up to 50 different birds of prey take to the skies. Immerse yourself in the experience as birds of prey soar through the crowd. There is something for everyone in this action packed, spectacular show.
From 4th July - 17th July
Show times are 12:30pm and 3:30 pm
From 17th July - 31st August
Show times are 11am and 2pm
From 1st September - 1st November
Show times are 12:30pm and 3pm
Discover More
The Bowman Show
Marvel at our resident archer as he shows the skill and agility of the centuries old art of archery during The Bowman Show.
From 4th April - 1st November 2020
Show times are 10:30am and 1:30pm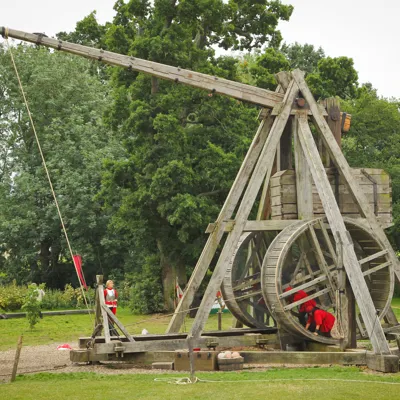 The Trebuchet Talk
This is the largest siege machine in the world. The colossal catapult is an authentic recreation of one of the biggest and most deadly military machines of all time. Join one of our Trebuchet masters as they chat through the inner workings of the Medieval Seige machine. 
From 4th July
Talk times are 11:30am and 4:30pm
From 6th July - 10th July
Talk times are 11:30am
From 11th July - 12th July
Talk times are 11:30am and 4:30pm
From 18th July - 13th October
Talk times are 11:30am and 4:30pm
From 14th October - 1st November
Talk times are 11:30am & 2:30pm