Tickets & Passes
Annual Passes
These passes are unbeatable value for those adventurous families looking to come and explore the Castle - or a whole host of the UK's best attractions – regularly.
Annual Passes at Warwick Castle
Choose from our selection of annual passes which allows your entrance into the castle for 12 months! Either choose from our Warwick Annual Passes or Merlin Annual Passes which allows you entrance into a whole host of the UK's best attractions!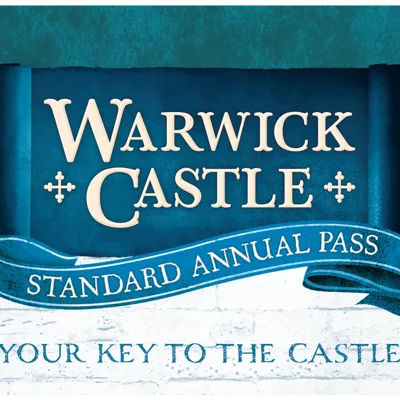 Warwick Annual Passes
Hold you key to the Castle with a Warwick Annual Pass! A Warwick Annual Pass entitles you to 12 months entrance to the castle grounds and gardens and access to all the attractions and daily shows - all for the price of £35. 
Discover More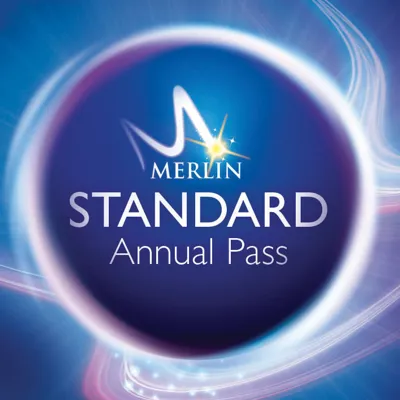 Merlin Annual Pass
A Merlin Annual Pass gives you and your family access to the whole Kingdom of Merlin attractions throughout the UK.
Discover More
Compare Our Passes
Standard Merlin Annual Pass

Premium Merlin Annual Pass

1
12 month entry in to 30 UK Merlin Attractions

1
12 month entry in to 30 UK Merlin Attractions

2
Entry to Warwick Castle at peak seasons

2
Entry to Warwick Castle at peak seasons

3
Access to Warwick Castle all year round

3
Access to Warwick Castle all year round

4
The Castle Dungeon entry (only 1 entry per year)

4
The Castle Dungeon entry (only 1 entry per year)

5
Complimentary car parking (Stratford Road car park)

5
Complimentary car parking (Stratford Road car park)

6
Discounts in our shops & restaurants

6
Discounts in our shops & restaurants

7
Short Break discount

7
Short Break discount

8
Privilege Pack containing: 3 Share the Fun vouchers and 3 Fasttrack vouchers

8
Privilege Pack containing: 3 Share the Fun vouchers and 3 Fasttrack vouchers