Saturday 6th July 2024
Warwick Castle is thrilled to announce that Craig David Presents TS5 will be performing on Saturday 6th July 2024. The concert will take place within the castle's Central Courtyard and will form as part of the lineup of Warwick Castle's sensational 2024 summer concerts.
About Craig David's TS5 tour:
TS5 started out as the most exclusive pre-party hosted by Craig at his penthouse home in Miami. Craig's set combines massive old skool anthems from R&B to Swing beat, to Garage and Bashment, whilst merging current chart-topping House hits. With Craig's amazing ability to sing, MC and work the crowd while DJing simultaneously its clear to see how the growth of TS5 has emerged.
Craig is no stranger to the DJ life. Before the success of his solo career, Craig started out as a DJ working the UK club circuit; he then went on to sell over 15 million albums as an artist, enjoying 14 Top 10 hits and achieving multi-platinum status in more than 20 countries. And with over 1.5 million people worldwide experiencing TS5, the growth of the brand is an unstoppable force.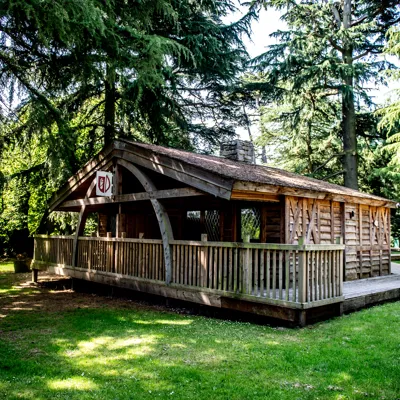 Stay overnight at the castle
Sleep under the stars and within the grounds of the castle, in one of our stunning accommodations with a bed & breakfast stay after the concert.