WARWICK CASTLE WELCOMES OLYMPIC ARCHER AND NATIONAL CHAMPION TO THE FESTIVAL OF ARCHERY
Thursday February 16th 2023
Vineeta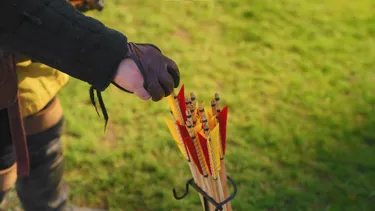 Yesterday, we welcomed some very special guests to Festival of Archery; Junior National Outdoor U18 Champion Emelia Hughes – whose archery journey began at Warwick Castle – and Olympic archer Tom Hall who lives in Kenilworth.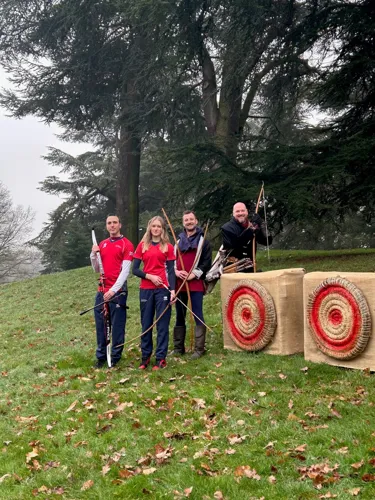 Emelia had the amazing opportunity of reuniting with her very first archery instructor, Gareth Yearley. She visited back in 2017, aged 11 and tried the 'Have-a-go' archery stand with Gareth, which then inspired her to take up the ancient craft in its modern sporting form and has done so successfully.  Emelia is now competing internationally for GB and became the Junior National Outdoor U18 champion in 2021.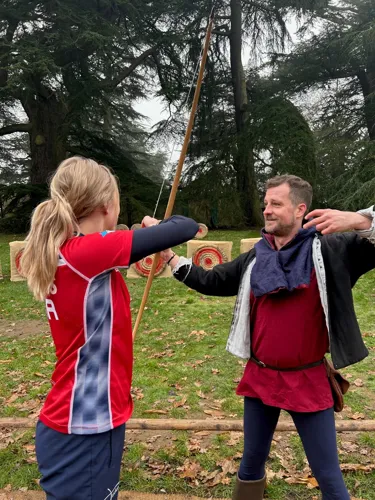 Tom Hall made his debut at the Tokyo 2020 games and also returned to take on the castle's resident bowman. He said, "it is great to be here at Warwick Castle and see how many families and children are enjoying the castle's bowman demonstrate their skills – as well as having a go themselves."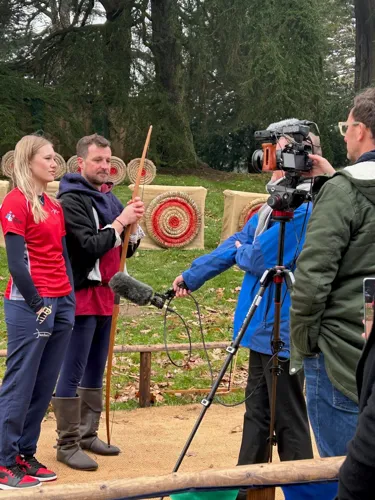 Festival of Archery aims to bring the historic skill to life in exhilarating challenges, thrilling tournament rounds & performances. You'll even have the chance to meet the skilled bowmen of the castle and challenge their knowledge with our family quiz. To top off your day, test your skills at our 'have-a-go' archery stand and try beating the bowman yourself!  
Book now