The Castle Dungeon
Live and breathe Warwick's darkest history... if you dare!
Open every day
Shows throughout the day
Recommended age 10+. Under 18's must be accompanied by an adult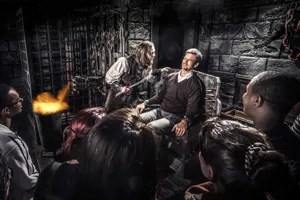 Can you stomach it?
The Castle Dungeon is a hauntingly thrilling attraction that is not for the faint hearted. Prepare to be transported back in time to the days of the putrefying Plague as you see, hear, feel and (ahem!) smell the castle's resident creatures and be succumbed to over 300 years of Warwick's most gruesome and grizzly history!

Upon your arrival, you'll be greeted by the resident Castle Jester who'll get you squealing with both laughter and fear before you delve deeper into The Castle Dungeon where plague, persecution and punishment awaits you!
Feeling brave? Meet some of the gruesome characters you'll meet along your way…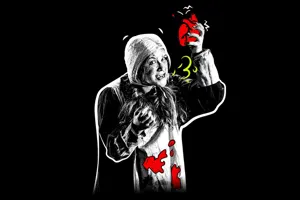 THE PLAGUE DOCTOR
Feeling a little ropey? Meet the Castle's resident 'Plague Doctor' or so they conveniently call themselves that…(believe what you will!)
Able to smell out rotting meat a mile off within your group, this 'Doctor' will sniff you out and test out all their learning on symptoms, causes and cures of the wretched Plague.
Warning! Strong stomachs are a must.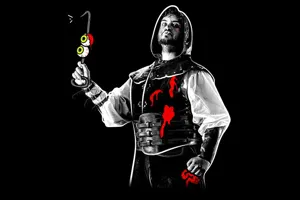 THE TORTURER
The Castle Dungeon's Torture Chamber, or better known as the home of incarceration, humiliation, and pain… enter at your own peril!
Come face to face with The Torturer, an expect in their craft, as they take great pleasure in demonstrating on unwilling peasants, like you, their favourite tools of the trade, ranging from The Hook to the Chappy Chopper – we'll leave this on to your imagination.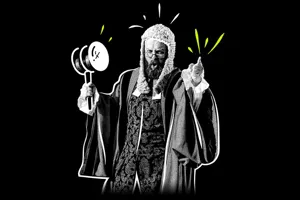 THE JUDGE
Bravely enter the court belonging to Guy de Beauchamp, 10th Earl of Warwick, and meet his trust Constable, ready and eagerly waiting to pass judgment on all you peasants for your heinous crimes.
Will you be found GUILTY AS CHARGED!? (The answer is – yes.) Beware, no sinners will escape unscathed by the Judge's ability sniff out the fear and guilt in you.
But that's not all.
Not only will you greeted by more creepy characters, you'll experience special effects, theatrical sets and plenty of jumps, scares and surprises that will get you screaming with laughter!
More like this?
Dine with our most gruesome residents for a Friday 13th special. With scarily good entertainment and a sumptuous banquet this really is an evening to die for.
The Castle Dungeon is an immersive experience that should only be visited by the bravest and those with strong stomachs...
As such, The Castle Dungeon is not suitable for infants or children under the age of 10 years
Anyone under the age of 18 must be accompanied by a parent or guardian (aged 18 years or older)
Due to the scary and jumpy nature of this attraction, The Castle Dungeon is not suitable for pregnant women, people with heart conditions or those of a nervous disposition
The Castle Dungeon is not suitable for people with claustrophobia due to the enclosed space, narrow pathways and small rooms
There are spiral staircases without handrails throughout
The experience features strobe lighting, with the addition of extra lighting and special effects in the final room
Some areas of The Castle Dungeon include minor motion movements and smoke effects which may not be suitable for guests with back or lung conditions - if you would like any further information regarding this please contact us before you book
Registered assistance dogs are not permitted to enter The Castle Dungeon due to low lighting, steps throughout, light effects and loud noises
Disabled guests (and/or a registered Carer) without physical impairment wishing to experience The Castle Dungeon must purchase a ticket to experience the full attraction
Disabled guests (and/or a registered Carer) with physical impairment(s) restricting mobility can experience the final four rooms free of charge, which are standard wheelchair accessible. Please speak to the team at The Castle Dungeon entrance for more information
Please notify a member of the team if you would like to end your Castle Dungeon experience before the end. Please note however, tickets are non-refundable and non-transferable.
We booked the dungeon experience and I must say Wow!! For the price it is a must. Definitely not for the faint hearted! Loved it and so did my son.
The experience in the dungeon was well paying the extra for fun and terrifying.
The dungeons are also a must! It is dark in there but the actors are brilliant. It's funny, informative and scary
Would highly recommend the dungeon experience. Fun and terrifyingly exciting!