The Bowman
Encounter the centuries-old art of archery like never before, as our resident Bowman demonstrates his incredible skills.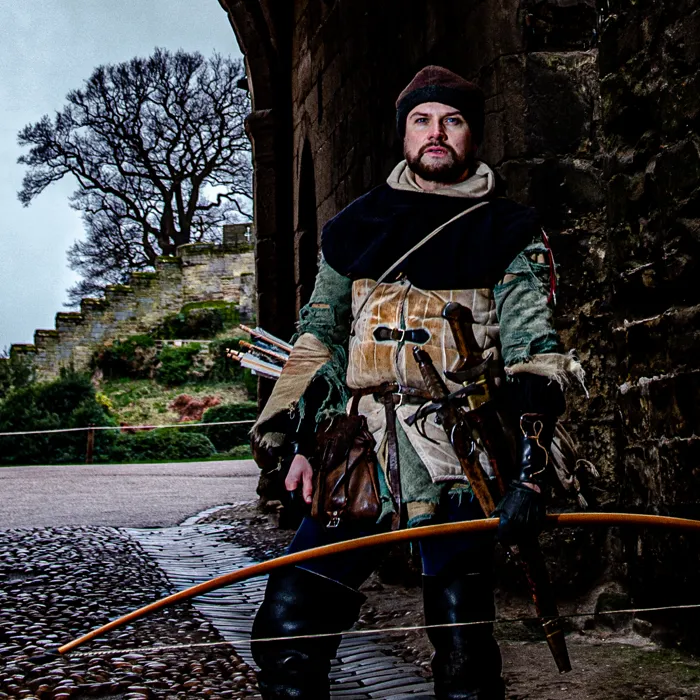 Archer portrait
Archer on the Pageant Field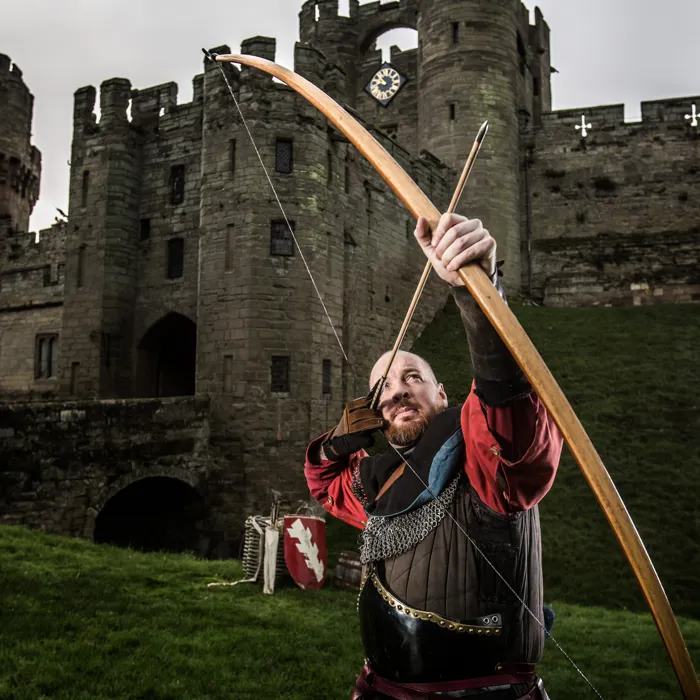 Archer 17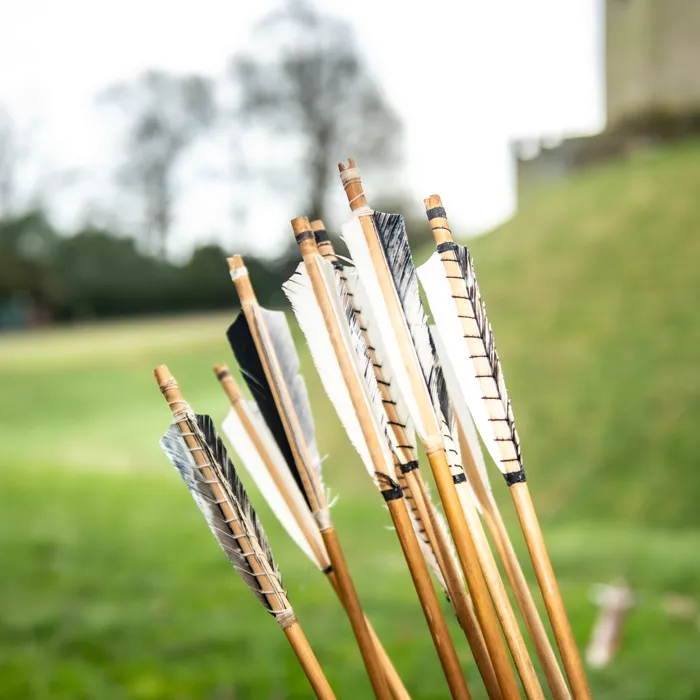 Arrows
Archer mid shot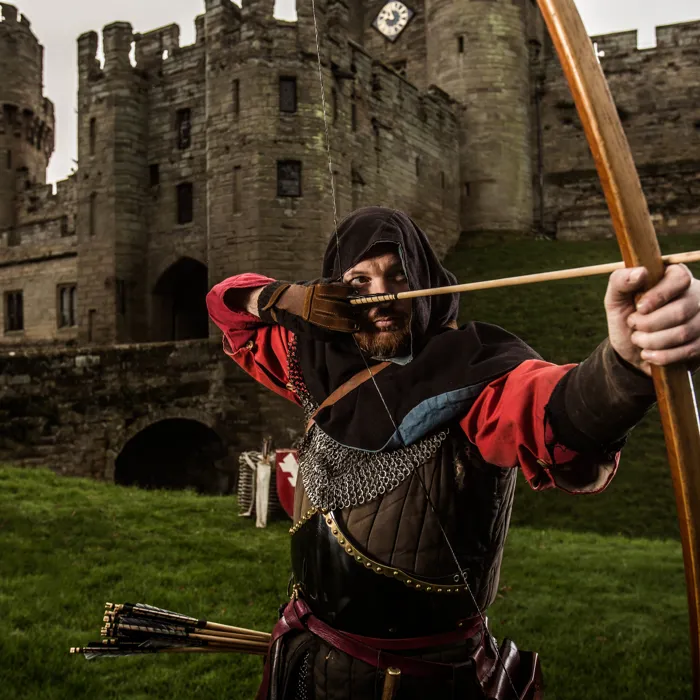 Archer 27
ARROWS SOARING OVERHEAD
Our expert Bowman shares the secrets of this historical sport, showcasing the skill and techniques used centuries ago, to protect the fortress from invading armies. 
Behold arrows soaring before you as our resident Archer demonstrates his expert skills, in the shadow of Guys Tower on the East Front. 
You'll be amazed at the skill and agility as arrows are fired at the target, against the breath-taking backdrop of medieval turrets and ramparts. 
"The guys doing the archery demonstrations are very skilled Bowmen. Made it look so easy!"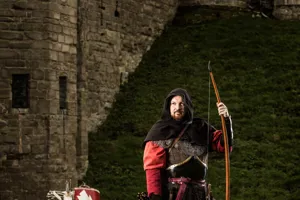 The English Bow
It's thought that English soldiers mastered the use of the longbow during the "Hundred Years' War," where France and England battled between 1337 to 1453. The extent of the battle meant there was a shortage of Knights, and so peasants were armed and sent into the conflict.
The longbow was chosen over the crossbow. It was cheaper and easier to operate for unskilled fighters going into battle for the first time, and gradually the term "The English Bow" was adopted. 
Developed in Wales and made from elm or yew wood, "The English Bow" was more than 6ft tall and had a firing range of between 160 to 230 metres. They required considerable strength and stamina to fire effectively, with the most skilled and experienced Archers learning from a young age. 
Once trained, experienced and highly-skilled Bowmen could fire up to twelve arrows every minute. They became highly-regarded and vital during battles or an attack on the castle.