Zog Meet & Greets
Returns on weekends from 6th November!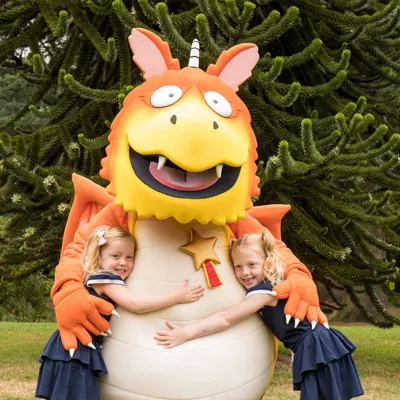 Young, budding dragons with love meeting Zog the lovable dragon in the return of our popular Zog Meet & Greet sessions. ​
Taking place throughout the day in the State Dining Room, your little ones will jump for joy as their favourite dragon arrives for a very exciting meet and greet! ​
The Zog Meet & Greets add to an already toddler-tastic day out, with the addition of the world's first Zog Playland, winter birds of prey display and over 64 acres for your little dragons to roam, roar and explore!
Zog Meet & Greets will take place on 11th, 12th, 18th, 19th November