The Castle Dungeon
Live and breathe Warwick's darkest history... if you dare!
Following the latest government guidance, The Castle Dungeon is temporarily closed. It will reopen safely, later in 2021 and in line with further government guidance. Sign up to our Newsletter to be the first to know when it returns.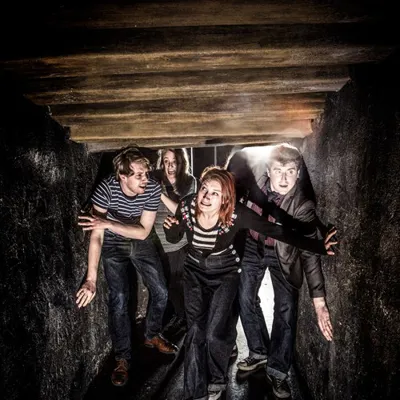 Come on in...
Arrive at the Castle Dungeon at your allocated time and introduce yourself to our resident Jester. They'll prepare you for your gruesome journey through 300 years of Warwick Castle's darkest history.
Head inside and travel through time with the Monk. They'll take you to the darkest times across Europe... are you sure you're safe in the castle walls?
...Keep your eyes peeled, or the Torturer may prove you're not...
Our dreaded Judge will decide your fate, so stay on their good side or you'll end up in the Execution Room...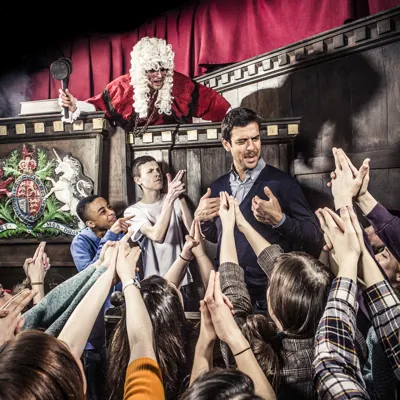 ... don't get too comfortable
If you escape, you'll learn all about the tale of the "Cursed Castle" from the vengeful Witch - do you think you can handle it?
Age restrictions apply, please see below for more information.
Please note you must also have a castle ticket to enter the Castle Dungeon.