Royal Weekend Party
Join Countess Daisy in one of her high society parties!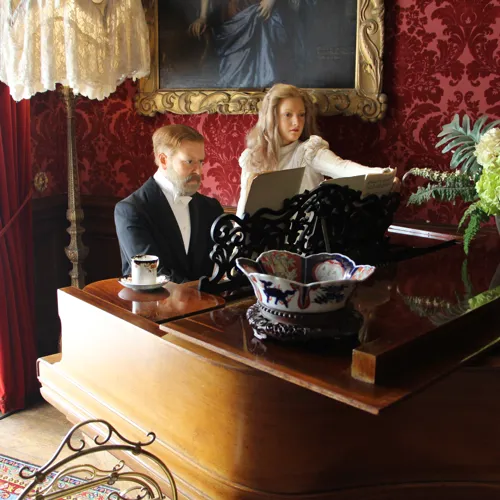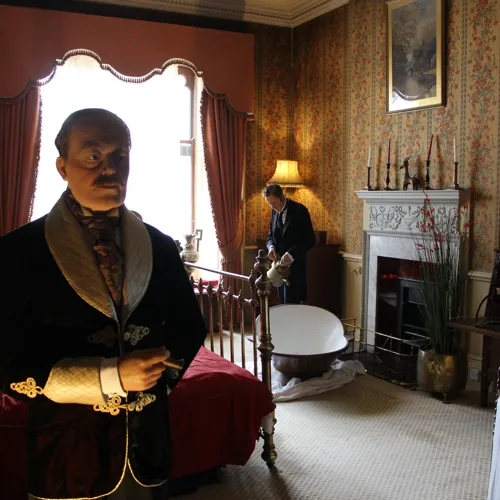 Victorian High Society
Ever wondered what a weekend spent in Victorian high society would be like? Join the Countess of Warwick and her esteemed guests for one of her lavish weekend parties.
In 1898, Daisy organised a weekend party at which the principal guest was the Prince of Wales, later King Edward VII. The party was also attended by a number of important and influential figures in British history including a young Winston Churchill, Lord Curzon, Field Marshall Lord Roberts, and many others from high society. The weekend parties would usually involve dancing, dining, hunting, and gossiping, and Daisy thrived in her role as a hostess.
Throughout the exquisitely designed rooms that were the former private apartments, wax figures of the principal attendees stand alongside authentic furniture and furnishings to help bring to life the excitement and scandal that swept through this weekend party.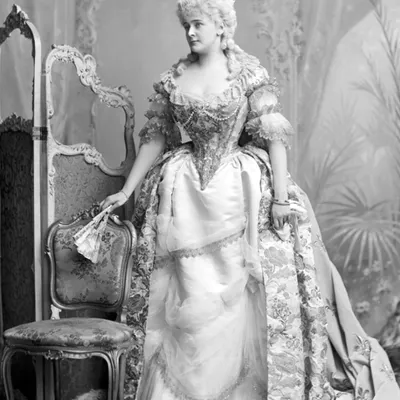 Daisy Greville
Daisy Greville is perhaps the most famous Countess of Warwick, in the castle's history. Born as Frances Evelyn Daisy Maynard, she was known as Daisy since childhood.
She married Francis Greville in 1881, and together they became the 5th Earl and Countess of Warwick in 1893. She led Warwick Castle into an era of extravagant society parties, including the 1895 Powder Ball and the 1898 Royal Weekend Party.
Daisy also loved animals and established a private zoo on the island containing deer, an ant bear, monkeys, a baby elephant and the ancestors of our resident peacocks.
Despite what many considered a frivolous lifestyle, Daisy became influenced by socialism and began campaigning for women's rights, children's education and poor law reform.
This was not always well-received due to her social status and extravagant behaviour, and after joining the Labour Party she earned the nickname 'The Red Countess'. In 1923 she represented Labour in the local elections but lost to her Conservative opponent, Anthony Eden, who later became Prime Minister.