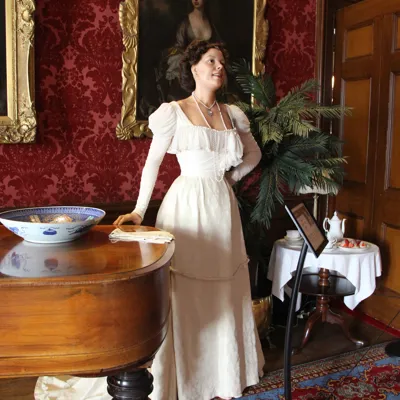 EXPERIENCE VICTORIAN HIGH SOCIETY
It's 25th June 1898 and Francis and Daisy Greville, the 5th Earl and Countess of Warwick have organised a very special house party.
The guest list was reserved strictly for members of the Marlborough set, a group of fast-living nobles surrounding the Prince of Wales, who were named after his residence, as the Marlborough House.
The principal guest was of course the Prince of Wales himself, who would later become King Edward VII - and the guest list even included a young Winston Churchill.
The Royal Weekend Party is an exciting recreation of this lavish social event. The exquisite furniture and fittings on display are those from the period, with lifelike waxwork models depicting authentic scenes.
This walk-through experience, through the series of original rooms within the main castle building, brings to life the excitement, secrets and scandal that swept through this exclusive Victorian social event.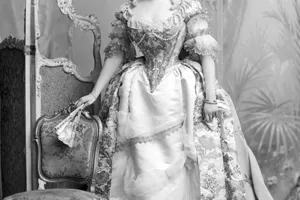 Daisy Greville
Born as Frances Evelyn Daisy Maynard, Daisy Greville is perhaps the most famous Countess of Warwick.
Married in 1881, Daisy and Francis Greville became the 5th Earl and Countess of Warwick in 1893. She proudly led Warwick Castle into an era of extravagant society parties, including the 1895 Powder Ball and the 1898 Royal Weekend Party.
Despite what many considered a frivolous lifestyle, Daisy became influenced by socialism and began campaigning for women's rights, children's education and poor law reform.
This was not always well-received due to her social status and extravagant behaviour, and after joining the Labour Party she earned the nickname 'The Red Countess'.
In 1923 she represented Labour in the local elections but lost to her Conservative opponent, Anthony Eden, who later became Prime Minister.