Welcome
to
Warwick
Castle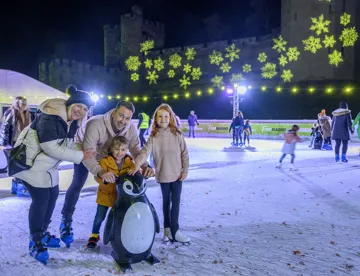 Christmas at the Castle
Make magical memories this Winter as you experience a range of spectacularly festive Christmas activities at Warwick Castle.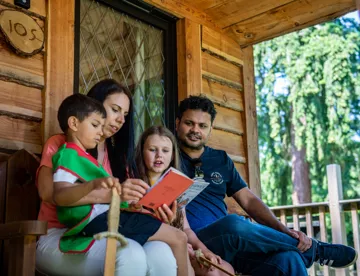 Stay Overnight
After an action-packed day, extend the adventure with a sleepover! Experience the ultimate medieval escape and stay overnight within the grounds of the castle in the Knight's Village.
The Haunted Castle
Where better to discover a ghost story than a real medieval castle with over 1,100 years of history? This Halloween experience a family daytime adventure as we transform into The Haunted Castle.
The Castle After Dark
This brand new Halloween festival-themed event will be filled with live entertainment, offer the very best in street food and drink, and feature sinister scare mazes.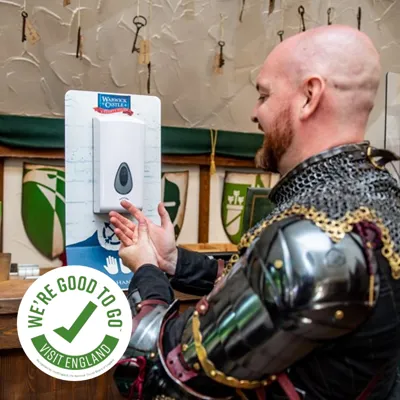 Keeping you safe
Latest Guidance
Further to the latest updates from the UK Government on the response to the coronavirus outbreak, Warwick Castle & Knight's Village remain OPEN, as we're located in a medium alert area. 
Our enhanced safety and hygiene measures remain in place - more information can be found here. 
If you have a pre-booked visit and live in an area that is designated as very high, or you live in Wales or Scotland, you are advised against non-essential travel. You can find next steps on how to rearrange your visit here.
The safety and well-being of all our guests and staff is our top priority and we will continue to monitor the situation closely. Rest assured that we'll be doing everything we can to give you a safe and magical adventure.
The Castle Dungeon
We're horribly excited to whisk traitors back to see, hear and (ahem!) smell our perilous past!
Join our cast of castle characters to witness some of the darkest, bloodiest and most frightening times in Warwick Castle's history, with special effects that bring to life these gruesome tales.
We've introduced some changes to ensure every peasant (okay…guest) can have a truly safe (and scary) experience – all whilst observing social distancing guidelines.
So much to see and do. Beautiful grounds to walk around. Would highly recommend the dungeon experience. Fun and terrifyingly exciting! Want to come again and do it all again.