Your Wedding day
Visualise your special and unique day at Warwick Castle.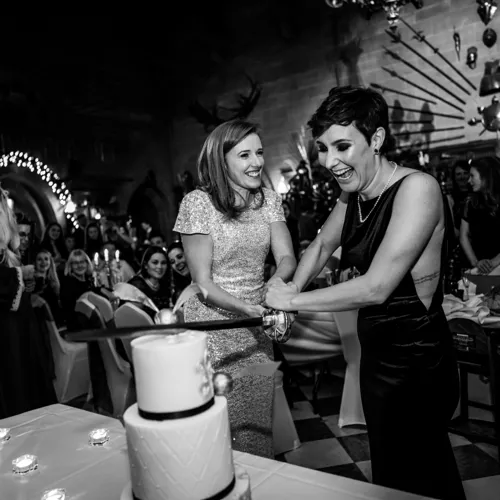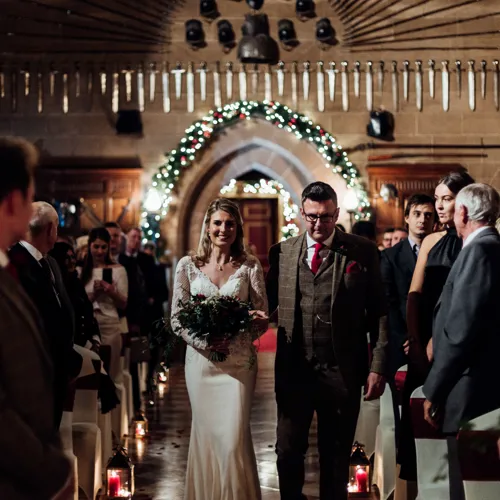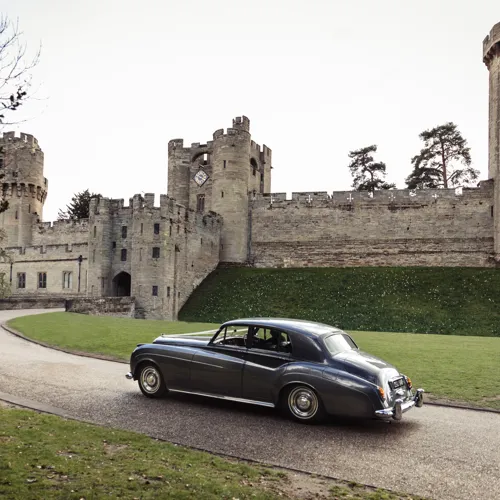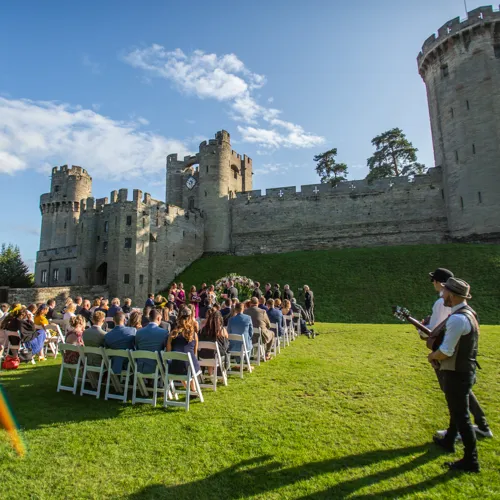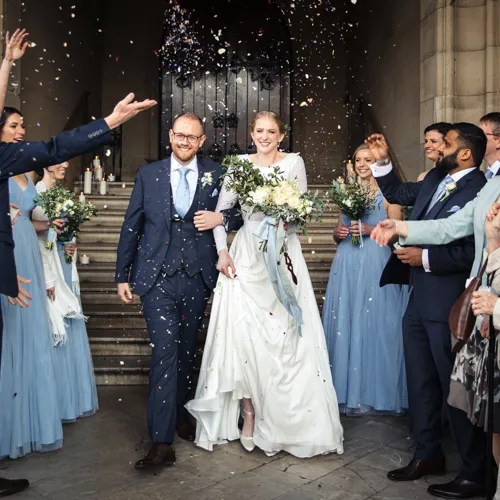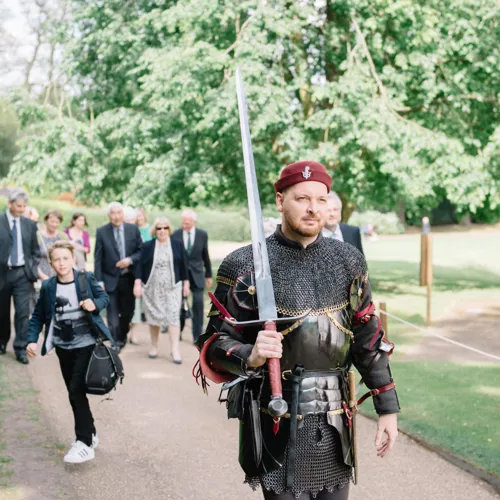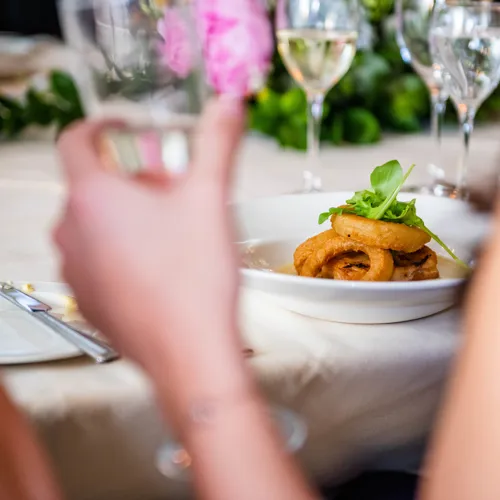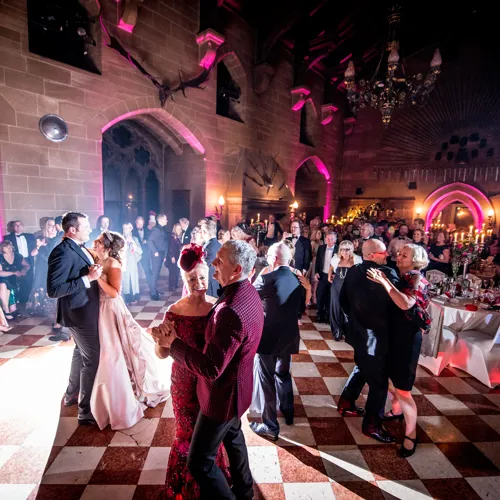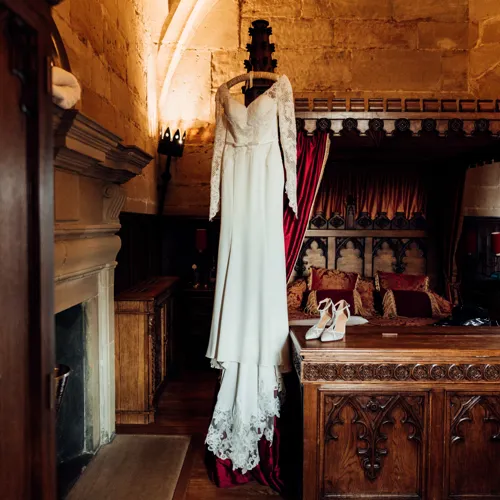 Weddings at Warwick Castle
Throughout time the Earls of Warwick have entertained royalty and hosted many lavish events within the spectacular State Rooms and beautiful grounds of Warwick Castle. Choosing Warwick Castle as the venue for your big day stands you in great company.
From intimate wedding breakfasts, to magnificent receptions, your wedding at Warwick Castle will be a truly memorable and unique day. All our wedding packages are flexible and our team will be more than happy to tailor a package to suit your exact requirements.
Your Wedding Day...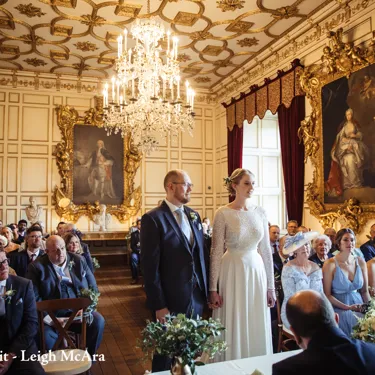 Ceremony
Begin your special day by holding your ceremony in one of our opulent State Rooms. 
Capacities
Great Hall: 120 | State Dining Room: 95 | Green Drawing Room: 80 | Library: 30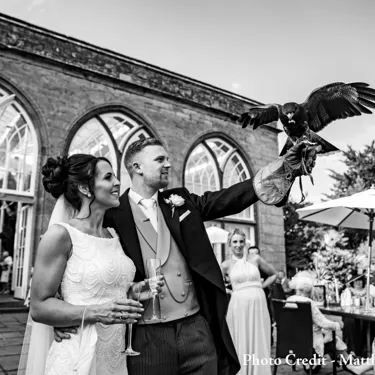 Drinks Reception
Follow your "I Do's" with a glass of bubbly overlooking our picturesque Peacock Gardens or in our lavish State Rooms.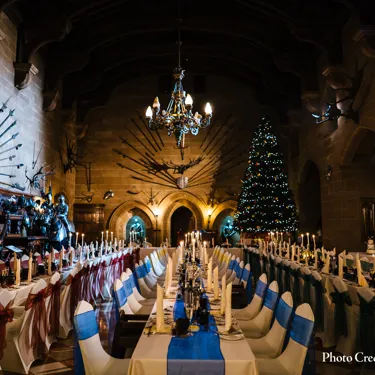 Wedding Breakfast
Your guests will be in awe as they take their seats for a sumptuous dining experience in our Great Hall or State Rooms. 
Capacities:
Great Hall: 120 | State Dining Room: 50 | Green Drawing Room: 40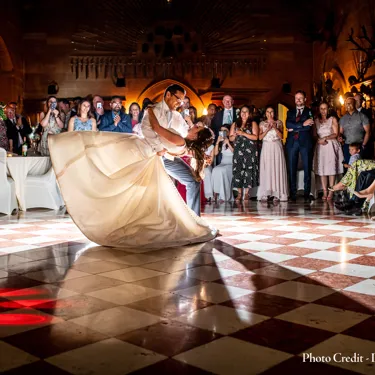 Evening Reception
Dance the night away at the heart of Warwick Castle with a magnificent evening reception in our Great Hall. 
Capacities
Great Hall: 180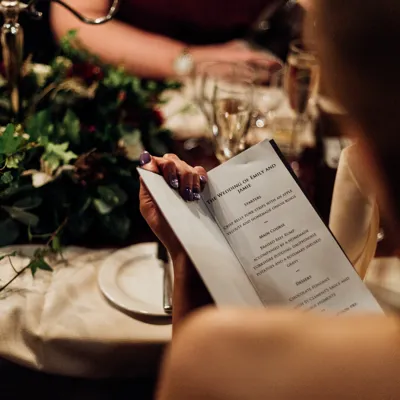 Contact Us
Private viewings are available Monday to Friday, 9am-4pm, and on selected weekends. If you would like to book an appointment, please do not hesitate to contact us, and we can schedule a time to meet at your convenience.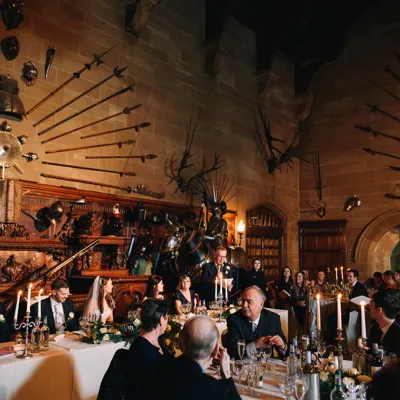 Virtual Tour
View our fantastic Great Hall & State Rooms. 
Use the virtual tour guidance alongside the virtual tour below to understand how your wedding day would work with us. 
Use the virtual tour photos to visualise your special day!