Useful Information
Useful pieces of information for your special day with us.
Useful Information
The Castle will remain open to daytime visitors until closing time. Civil ceremonies are hosted once the Castle has closed for the day. We are able to close an area of the Castle to accommodate an earlier ceremony for an additional fee. Please speak to our Wedding Executive for further details. 
Most wedding packages include exclusive use of the Great Hall and State Rooms from 4pm or 5pm depending on season. There may be other events taking place at the Castle including in our Undercroft restaurant or Pageant field. We do not host two weddings on the same day.  
The below timings are based on a 4pm Wedding for approximately 80 guests.  
3:30pm Guest Arrival
4:00pm Ceremony
4:45pm Drinks Reception
6:00pm Wedding Breakfast
8:30pm Evening Reception
12:30am Carriages (Friday or Saturday) 
We can provisionally hold a date for your wedding for 28 days, after that we will release your booking if we do not have written confirmation from you.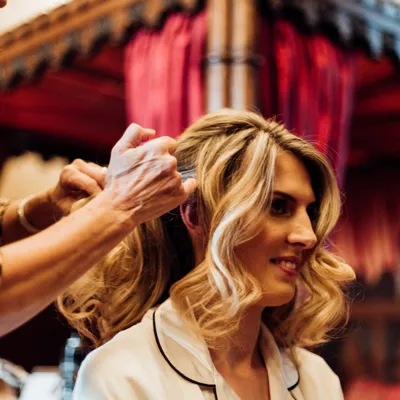 Accommodation
Warwick Castle has two magnificent Tower Suites, offering the wedding couple the opportunity to spend their wedding night resplendent in their own private chamber. These can be booked through the Wedding Executive. 
Additionally, wedding guests can enjoy an overnight stay in a medieval themed lodge. Guests can book this option through our website here.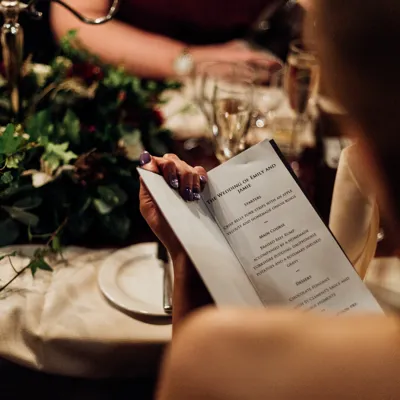 Contact Us
Private viewings are available Monday to Friday, 9am-4pm, and on selected weekends. If you would like to book an appointment, please do not hesitate to contact us, and we can schedule a time to meet at your convenience.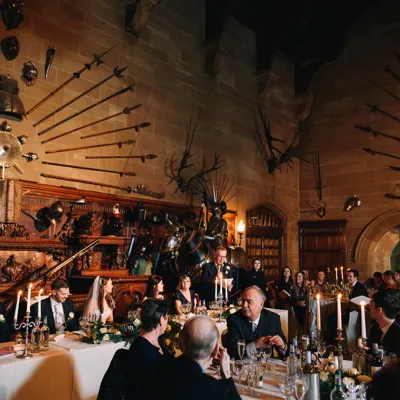 Virtual Tour
View our fantastic Great Hall & State Rooms