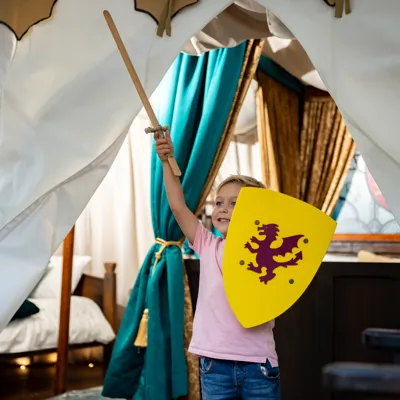 Warwick Castle Knights
Show your support to our Warwick Knights as they show off their impressive skills to you as you dine in our medieval banqueting hall. Make sure you listen to their techniques as they teach you the art of becoming a Knight.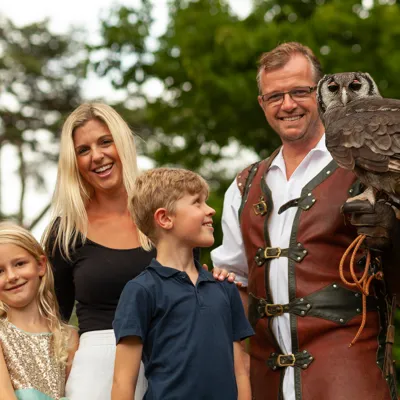 Birds of Prey Experience
Do you want to become a master falconer like Hobby in The Falconer's Quest?
You too can become a falconer for the evening as you handle one of our magnificent birds of prey
This experience costs £7.50 per person, tickets can be purchased when you arrive at the Knights Village reception
Very nice place to stay. Buffet food was very good, mealtimes were well organized so no waiting in queues. Staff was very helpful. . .