Accessibility
Our aim is to provide you with information to assist with planning your visit to Warwick Castle to help you enjoy your visit.
Our aim is to provide you with information to assist with planning your visit to Warwick Castle to help you enjoy your visit. We recommend downloading a copy of the Accessibility leaflet and guide which has been created to help you navigate the Castle, grounds and facilities. A copy of the Accessibility leaflet and map can also be collected upon your arrival.
Warwick Castle was built as a medieval fortress and has a number of steps, narrow passageways and low doorways which can present a challenge to guests with reduced mobility. Should you require any further assistance during your visit, please speak to a member of the team who will be happy to help.
We want to ensure you have all the information you need before visiting. If you have any questions prior to your visit, please call us on 01926 406 663 or e-mail: customer.information@warwick-castle.com
Shows
All shows take place outside and are fully accessible. We recommend arriving 5-10 minutes before the start time to secure a good view. The daily show schedule can be found here to help you plan in advance of your visit, however we still recommend checking the show times board upon arrival.
The Castle Dungeon
The last four rooms of the Castle Dungeon attraction are fully accessible and available free of charge to wheelchair users and one carer. Please speak to the team at the Castle Dungeon entrance for more information. The Castle Dungeon is dark with spiral stairs so may be unsuitable for some guests with reduced mobility or certain medical conditions. Please see the Castle Dungeon page for more information.
The Great Hall, State Rooms, Chapel and Warwick's Royal Weekend Party
Entry to the Great Hall and State Rooms is through the Great Hall front door. This involves climbing eleven wide and steep steps, with the assistance of a metal handrail. 
We offer a braille booklet of information for the Great Hall and State Rooms which is available to borrow on request from a member of the History Team.
There is also an accessibility lift available to use for access to the left of the Great Hall frontage. This is only suitable for wheelchairs and compact mobility scooters, it is not able to be used by large motorised wheelchairs and pushchairs. To operate, please ask a member of staff in the Great Hall or in the Courtyard Shop or call the telephone number on the lift signage. This lift will give you access to the ground floor of the Great Hall and State Rooms, as well as the ground floor of the Royal Weekend Party. There is signage within the lift to advise you if you need further assistance.
Facilities
There are three sets of toilets located across the Castle and grounds. Please refer to the map for locations.
Stables Courtyard - The accessible toilet is located immediately on the right hand side of the entrance to the female toilets. This is a unisex facility. Baby change facilities are also available.
The Undercroft - These toilets are accessed via stairs and are not wheelchair accessible. Baby change facilities are available in the female toilet. A larger family unit is located on the left between the male and female toilets.
The Conservatory – A large toilet cubicle is located immediately on the left hand side of the entrance to the female toilets. This is a unisex facility. A larger unit is available in the male toilets, please check accessibility aids fit prior to use.
Parking
There are a limited number of disabled parking bays available on a first come first served basis, subject to availability, in both the Stratford Road and Stables car parks. Parking charges apply. Please ensure a Blue Badge is clearly displayed at all times. Guests without a Blue Badge can request to use the Drop-Off Area in the Stratford Road car park. Please note this is a coach turning bay so please ensure this area is only used to drop-off and pick-up guests with limited mobility. Please speak to a member of the car park team if you need any further assistance.
Assistance Dogs
Registered assistance dogs are welcome to accompany guests throughout the Castle and grounds with the exception of the Towers & Ramparts, Castle Dungeon and Time Tower attractions. Registered Assistance Dogs must not be left unattended.
Sensory Effects
Some attractions use a variety of sensory effects including audio, visual, touch and smell designed to enhance the overall experience of each area. Please speak to a member of the team if you would like more information regarding this.
First Aid & Welfare
There are a number of trained First Aiders who are happy to help. Should you require First Aid treatment during your visit please speak to a member of the team. There is a quiet area available for your use, please speak to a member of the team to use this area. We have a robust procedure in place for accidents and emergencies.
Wheelchair hire
Due to the risk of infection we are not currently running a wheelchair loan service.
Please arrange to bring your own mobility aids if required.
Induction Loops
Induction loops are located at all various places around the site. Please look for the Induction Loop sign on display or speak to a member of the team for further assistance. 
Top Tips
The main pathways within the grounds are tarmaced, however we recommend guests using mobility aids or pushchairs access the Central Courtyard avoiding the original cobble stones of the Barbican by using an alternative route.
The main path to the River Island is very steep and can be difficult to navigate with wheelchairs and pushchairs. Please use the path closest to the rear of the Mound as this path is less steep and easier to navigate.
Some areas are not suitable for pushchairs. Please leave pushchairs at the entrance to these areas or in designated Pushchair Park facilities.
Virtual Tour
View our Virtual Tour of the Main Castle building. Please note that the ground floor is accessible for wheelchair users, although we recommend the Virtual Tour for anybody who is unable to navigate the castle stairs inside.
We are delighted to offer guests a more accessible and intimate tour of the castle and its history. This tour has been purposefully designed to enable those with various visual impairments to access our history, explore the collection, and enjoy time in our castle interiors with a member of our History Team.
We will be offering this free touch tour on the first Tuesday of every month. If you are interested in joining one of these please phone 01926 406663 to reserve your space and for more information. Advanced booking is essential.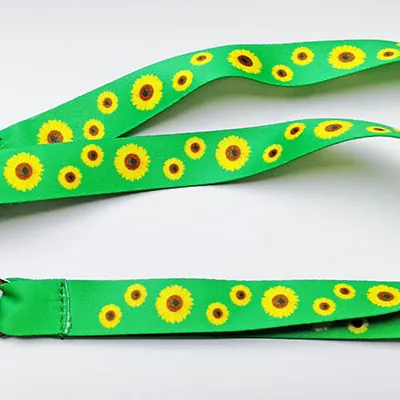 We are proud to support the Sunflower Lanyard scheme for those with hidden disabilities. The lanyards are a discreet way of bringing hidden disabilities to the attention of our staff.
If you are wearing the Sunflower Lanyard our staff should recognise and understand that you have a hidden disability, and that you may need a little extra help or time. However, they will not know what your particular disability is, or what challenges and issues you may face. If you have specific requirements, please ask a member of staff for help. If you feel that you are unable to have a conversation with a member of staff due to your condition, perhaps consider writing down the type of help you might need so that you can hand it to them.
Lanyards are available to collect for free and can be kept so you can wear it every time you come to the castle. You can collect one from the ticket offices on entry, or by calling 01926 406663 to arrange collection.
For more information about the scheme please visit: https://www.hiddendisabilitiesstore.com/about-us