Wars of the Roses LIVE!
This Summer, feel the ROAR of the crowd as these perilous stunt riders and fearless jousters get your heart GALLOPING throughout this unmissable LIVE show. WARNING: This show contains jaw-dropping skill and state of the art special effects.
23rd July - 4th September 2022
Show times coming soon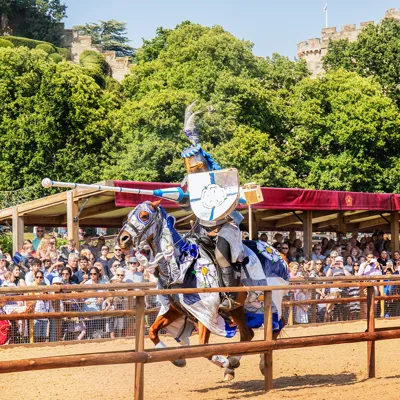 Prepare to saddle up!
The past, it's time to feel it, be a part of it! Witness the iconic history of the Wars of the Roses come to life before your eyes between 23rd July - 4th September 2022.
Now you can experience the story in live-action and witness spectacular stunts, tricks and showmanship with even more special effects. Featuring ferocious horseback battles, astounding stunt riding, swashbuckling sword fighting and epic storytelling!
Check our live entertainment and shows schedule here.
Book now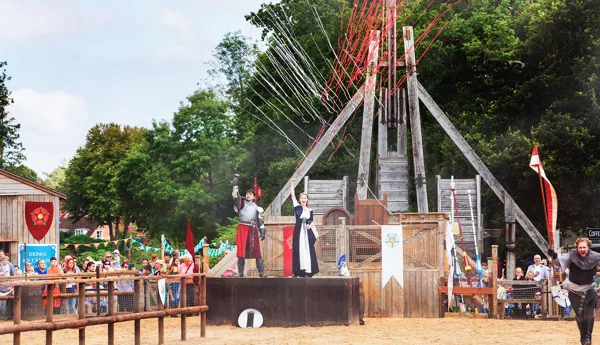 Epic Storytelling
It's 1455 and the House of Lancaster holds the English throne. Will you side with the House of York and the White Rose? Or do you fall under the House of Lancaster and the Red Rose?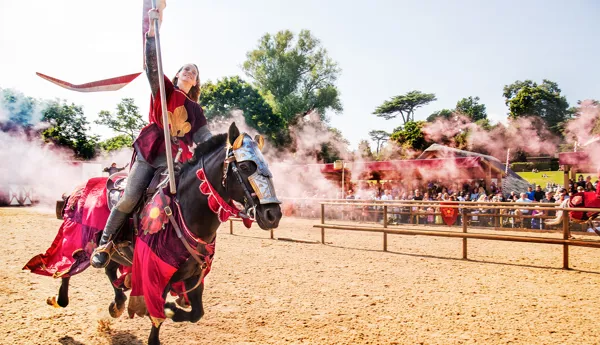 Fearless stunt artist
Hear the CLASH of swords of our trained swordsman, and FEEL the sand as it bounces off the arena floor from galloping stunt riders who expect your loudest ROARS!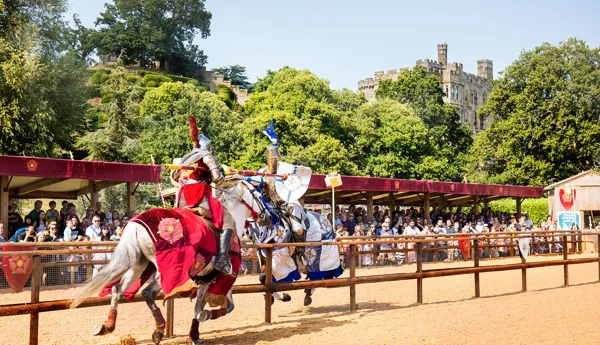 Step into the arena
We'll take you back in time as you take your place in history within our blockbuster jousting arena.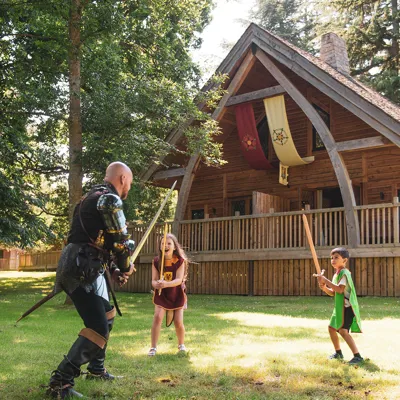 HISTORY IS HERE TO STAY
Need a rest after roaring in the crowd? Extend your Wars of the Roses LIVE! experience and stay over in our medieval themed lodges in our Knight's Village. Included in your short break:
An unforgettable overnight stay within the castle grounds
One-day Warwick Castle entry tickets
Discounted second-day entry tickets 
Additional themed evening entertainment
Complimentary continental breakfast
Unlimited WiFi
Car parking
Find out more
This is a must see! Absolutely brilliant...you won't be disappointed! Loved every minute of it!
Got a question?
Visit our dedicated Wars of the Roses Live FAQs if you have any questions about the show!