Wars of the Roses LIVE! at Warwick Castle
Prepare to choose your side for the ultimate jousting experience.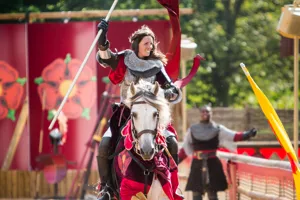 The UK's ultimate jousting experience returns to Warwick Castle for 100 days of exhilarating action!
Prepare to saddle up! Wars of the Roses Live! will unleash the action of the historic battles of the fifteenth century with you at the centre. Feel the past come to life in front of your eyes as you witness thrilling battles, daring stunts, and incredible jousting, including a brand-new, fearless finale!
Horses will charge, swords will clash, and the crowd will roar. It's up to you to choose your side… Red Rose or White Rose? 
Book now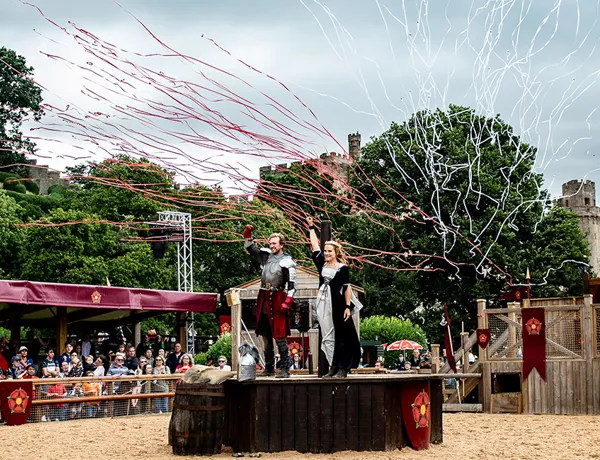 Unleash History
Wars of the Roses Live! will bring the past to life before your eyes. The story of the historic battles is told through incredible jousting, daring trick-riding, and incredible special effects.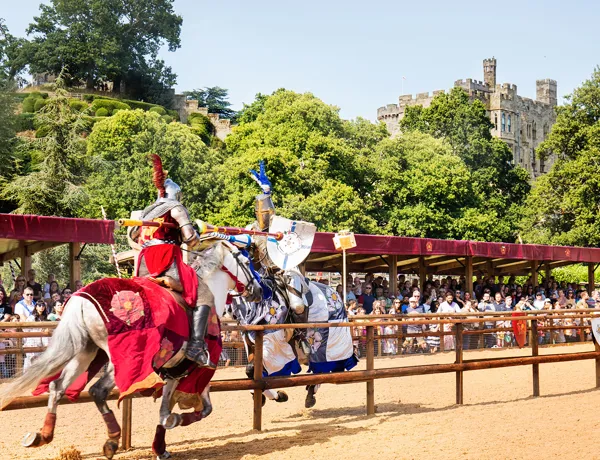 The Ultimate Jousting Experience
Prepare to be amazed by our fearless jousters. Witness the clash of steel as the House of York and the House of Lancaster go into battle.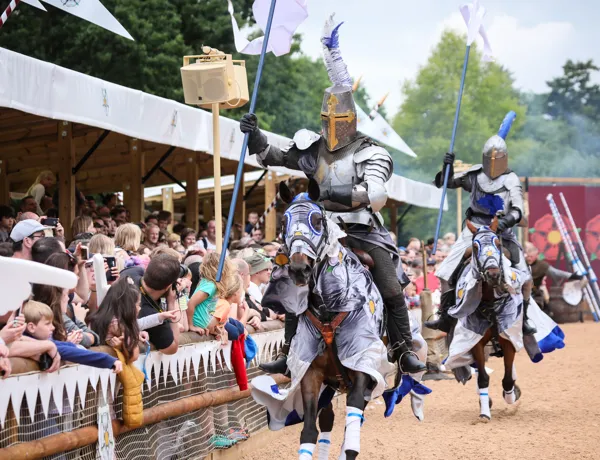 Spectacular Arena Setting
The story of Wars of the Roses Live! unfolds in the purpose-built River Arena. You'll be so close to the action that you'll feel the sand from the arena floor as horses charge right in front of your face.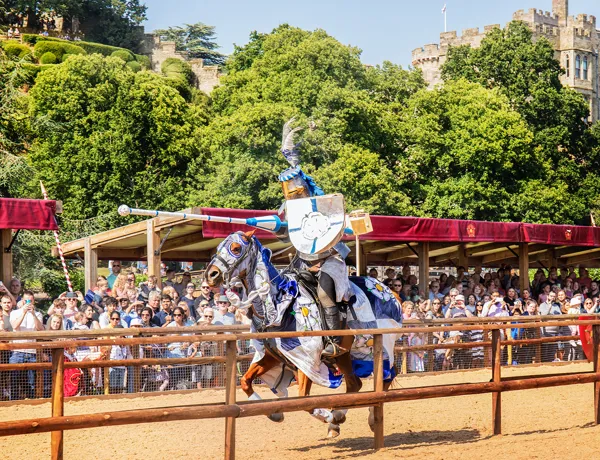 Choose your side
Red rose or white rose? You'll decide as you choose your side. Take your place in the arena and make as much noise as possible to show your support
Wars of the Roses LIVE! Is brought to you in partnership with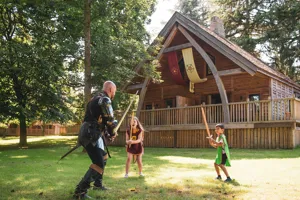 Continue the action with a sleepover at the castle
Extend your Wars of the Roses LIVE! experience and stay over in our Knight's Village. 
Included in your stay: 
An unforgettable overnight stay within the castle grounds

One-day Warwick Castle entry tickets

Discounted second-day entry tickets 

Additional themed evening entertainment

Complimentary continental breakfast

Unlimited Wi-Fi

Car parking

 
Choose your Side at The Knight's Village. 
For the ultimate War of the Roses Live! experience, continue the adventure and stay in a Knight's Lodge. Suitable for up to seven people, our Knight's Lodges feature War of the Roses Live! themed decoration, so you can continue unleashing history into the evening. 
Find out more
This is a must see! Absolutely brilliant...you won't be disappointed! Loved every minute of it!