The Princess Tower
A magical interactive storytelling experience, aimed at children aged 3-8 years old.
Weekends only
Pick up a FREE timed ticket from our Princess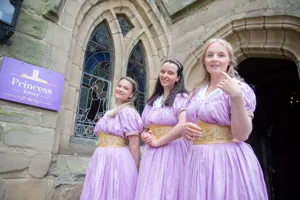 SOLVE THE RIDDLE AND SAVE THE PRINCESS
Once upon a time, the town of Warwick was a wonderful place, full of light and happiness… and everyone was looking forward to the coronation of Princess Eve. Tragically, as she was making her way to join the celebrations, a jealous sorcerer pointed his staff at the beautiful princess and turned her to stone! Since that day, Warwick has been dark and dull, and the princesses spend their days longing and wishing on the wishing tree for Princess Eve's return. They need the help of young princes and princesses to solve the riddle which will bring back Princess Eve and make their tower glow again, bringing light back to Warwick.
Can you help make the princess's wish come true and help crown Princess Eve as Queen of Warwick Castle in this magical, interactive storytelling experience?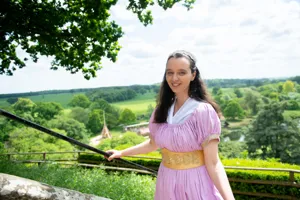 Visitor Information
No more than 30 guests (adults + children) are allowed in the Princess Tower during each time slot due to capacity restrictions. Every person entering the Tower must have a corresponding ticket.
Please note there are several sets of stairs to climb to enter the Tower, so pushchairs should be left outside.
Strictly no photography or mobile phone use is allowed in the tower.