Legend of the Trebuchet
Britain's biggest siege machine is back in a brand-new show!
BRAND NEW FOR 2023
Britain's biggest siege machine is back at Warwick Castle in a brand-new action-packed show! The castle is under attack, and all hope is lost… it's up to Sam, who knows the trebuchet better than anyone, to get a rag-tag group of peasants together to mount a defence before it's too late. Join the castle's most unlikely heroes as they retell the Legend of the Trebuchet right before your eyes. 
Book now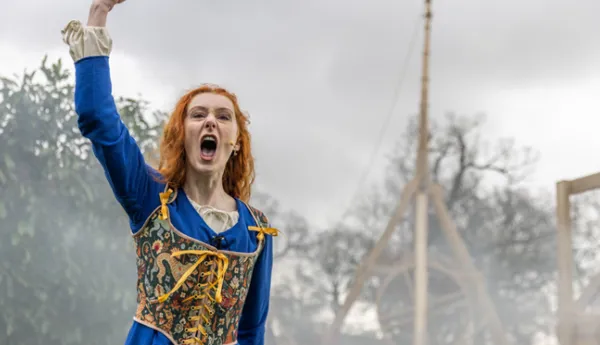 AUTHENTICALLY CRAFTED
Built to centuries-old designs, the incredible Warwick Castle trebuchet is the last hope for this bunch of peasants to protect their beloved home. Listen and learn as Sam teaches them how to man the mighty siege engine, but will their team spirit be enough?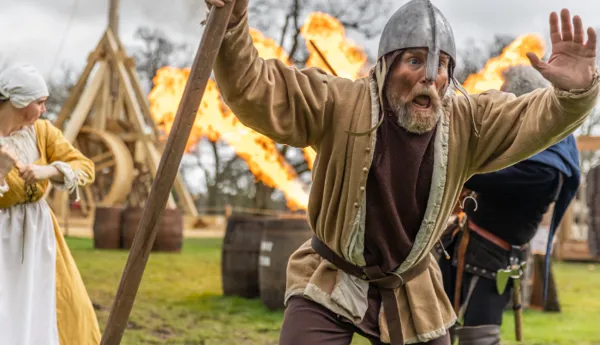 IMMERSE YOURSELF IN THE ACTION
The castle is under attack! Feel the flames, see the water explode, and hear the cannons boom as the castle's characters do their best to stand strong, and stand fearless against the enemy!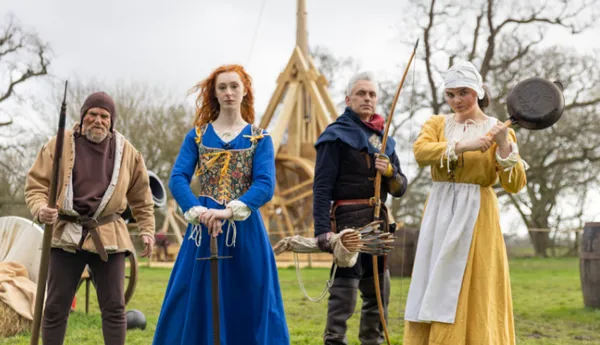 UNLIKELY HEROES
Join Sam, Clem, Mel and Harold as they band together to defend the castle, using whatever they can find! Armed with anything from swords and spears to frying pans and turnips, they'll do whatever it takes to save their home.
One day admission ticket including over 15 live shows and attractions!
Save up to £13 per adult when you book in advance
Rainy Day Promise included
Visit Britain's Ultimate Castle again and again
Or the UK's best attractions with a Merlin Annual Pass
Great Passholder perks
Exclusive discounts including dining, shopping and special events
One day admission ticket
Overnight stay in the Knight's Village
Book your summer short break now for best availability - from just £43 per person