Shows
Winter Birds of Prey
Soaring daily from October to April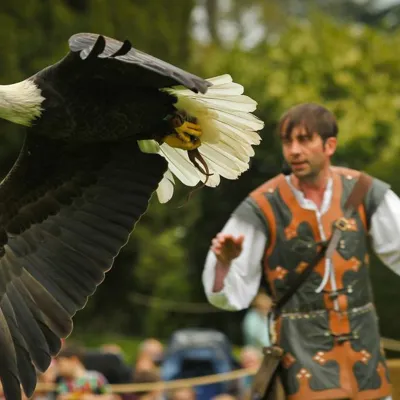 Get to know our characterful feathered residents in the breath-taking Winter Birds of Prey show. Spy these beautiful and powerful creatures as they soar overhead, including vultures and owls flying from the castle ramparts.
Marvel as our expert falconers uncover the hidden personalities and inspiring stories of a range of magnificent owls and vultures as they lead them in an unforgettable display.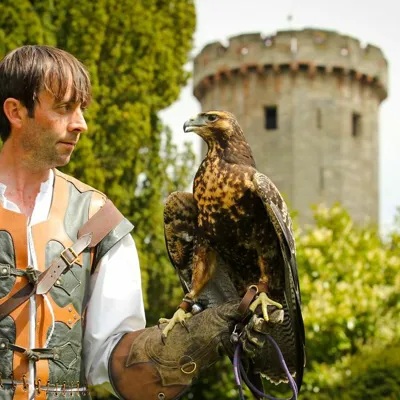 Show Times
The Winter Birds of Prey show takes place twice daily during the Winter season from October until 4th April. 
Show times: 12:30pm and 2:30pm