Shows
The Falconer's Quest
Join Warwick's Falconer on an epic quest of discovery to find the finest Birds in all of the land! *Only on selected dates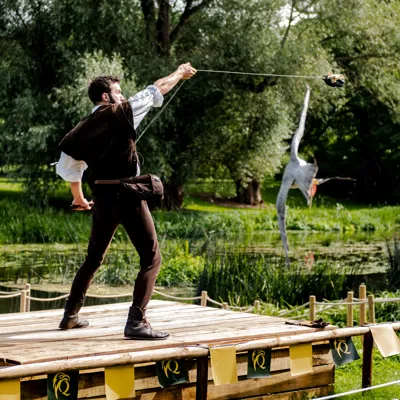 The UK's Biggest Birds of Prey Show
Marvel at aerial acrobatics from various different species of bird.
Search the skies overhead as up to 50 different birds of prey take to the skies.
Immerse yourself in the experience as birds of prey soar through the crowd.
There is something for everyone in this action packed, spectacular show.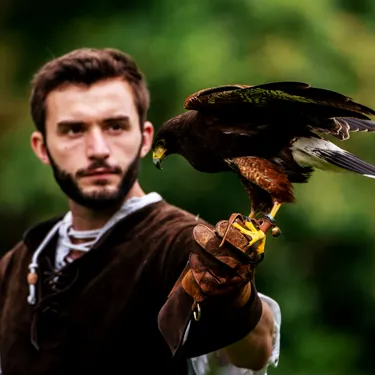 Meet Hobby
Join Hobby as they search the skies overhead on a quest to find the finest birds in all the land.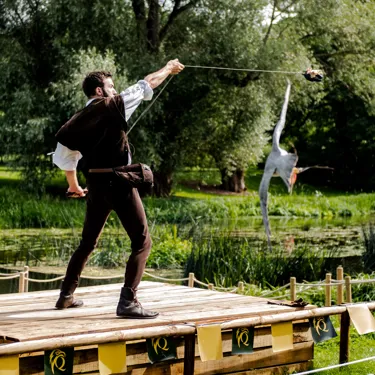 Live Action
Immerse yourself in a 360 degree arena and become a part of the live action show as the birds fly overhead.
Aerial Acrobatics
Enjoy incredible aerial acrobatics by some of the world's largest birds.
Finale
Let your imagination soar as up to 30 birds take to the skies in this inspirational finale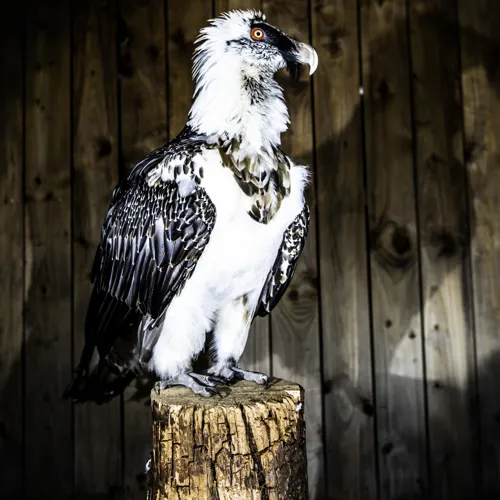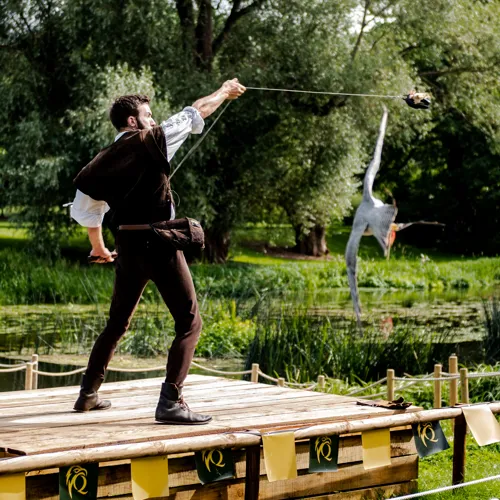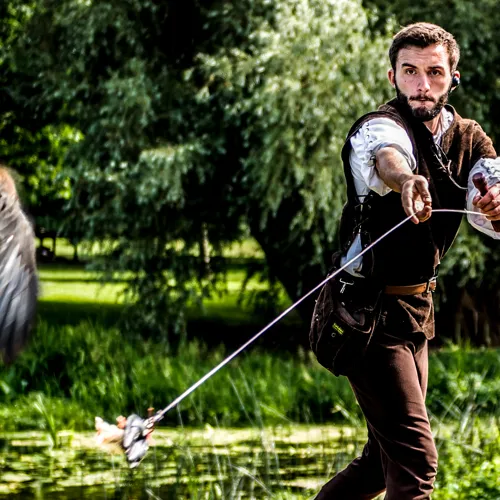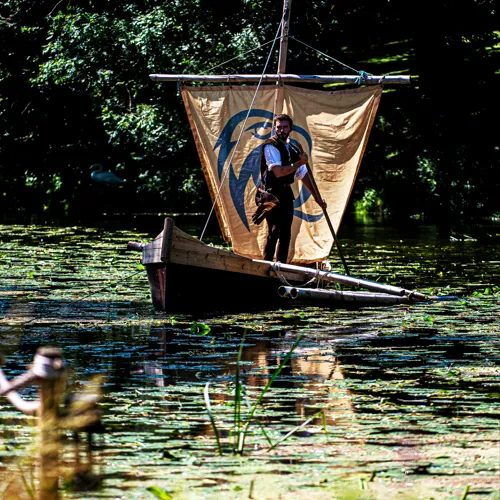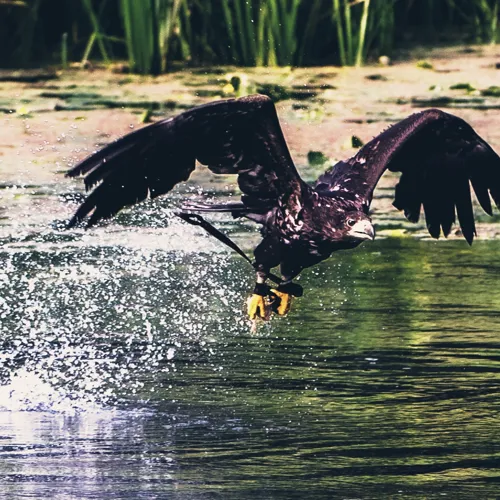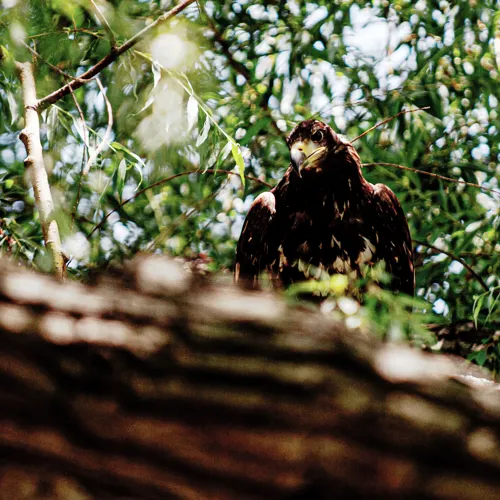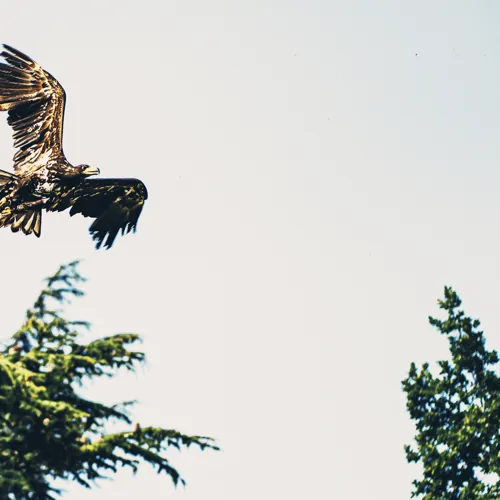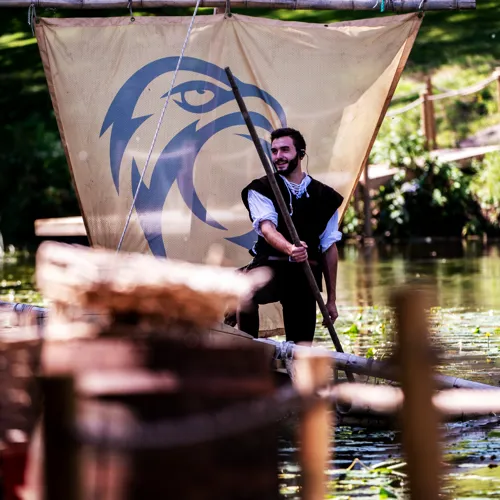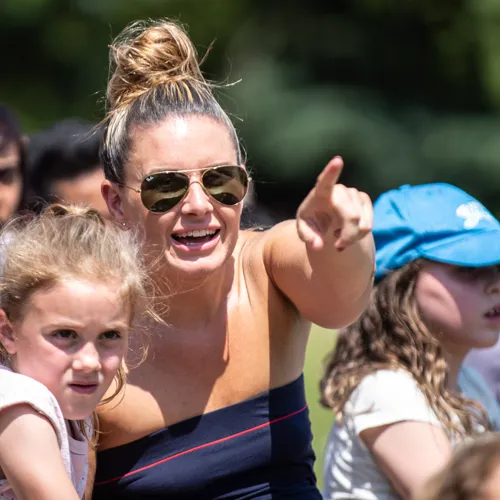 Immerse yourself...
Join Hobby, on their quest to find the worlds most magnificent birds to prove their place to the Earl of Warwick as his master falconer.
In this quest, you will be immersed in the action as magnificent birds of prey soar around you displaying their incredible talent.
Do not miss out on the spectacular birds of prey in The Falconer's Quest
Book for Easter now!
Meet The Birds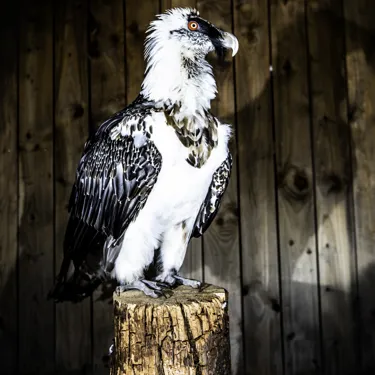 Barty
Lammergeier
Wing span: 2.75m
Weight: 7.8kg
Bearded Vultures feed mainly on bones if a piece of bone too big, they pick it up in their talons and drop them from height to break into pieces.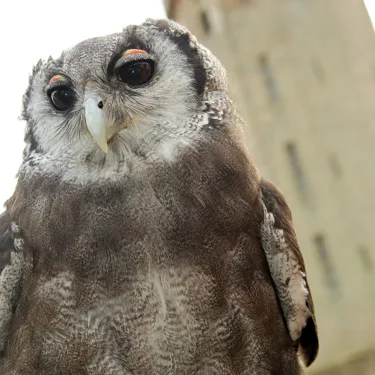 Ernie
Eagle Owl
Wing span: 4ft4
Weight: 2.7kg
The Eagle owl is the largest owl species in the world!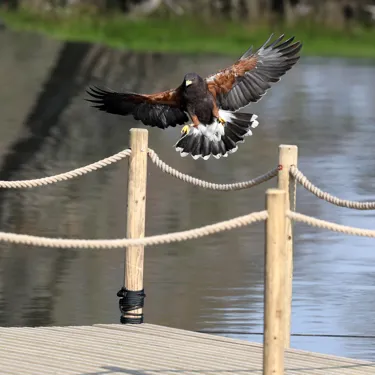 Wolf
Harris Hawk
Wing span: 1.3ft
Weight: 0.3kg
Harris Hawks like to hunt in packs, hence the name Wolf.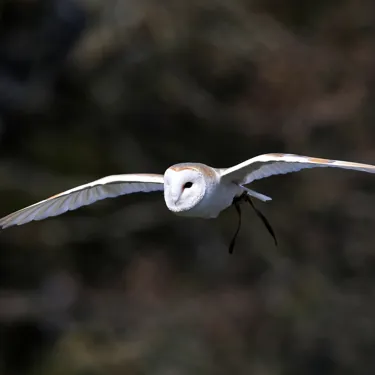 Oscar
Barn Owl
Wing span: 1.2ft
Weight: 1.1kg
Barn Owl's have lop-sided ears. One is higher than the other, which helps them to pinpoint exactly where tiny sounds are coming from.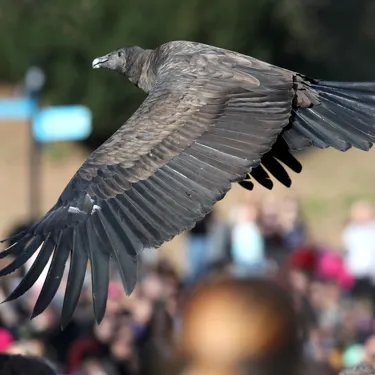 Rosie
Andean Condor
Wing span: 9ft
Weight: 15kg
Male Andean Condors have brown eyes whereas females have red eyes
Nikita
Steller's Sea Eagle
Wing span: 8ft
Weight: 9.5kg
The Steller's Sea Eagle is the heaviest Eagle in the world.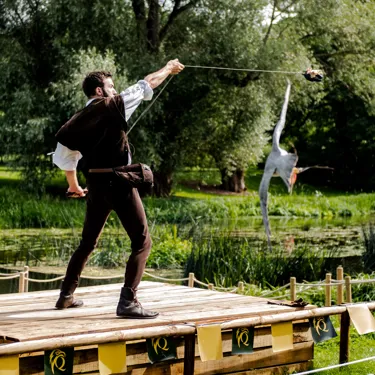 Flash
Peregrine Falcon
Wing span: 3.7ft
Weight: 1.3kg
The Peregrine Falcon is the fastest animal in the world, reaching speeds of over 200mph whilst diving for prey.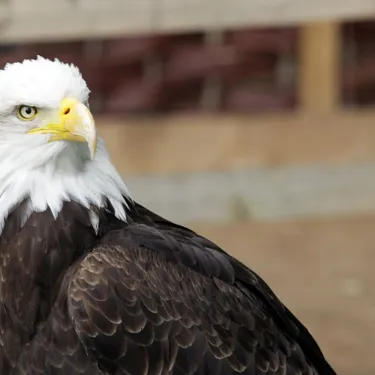 Henry
Bald Eagle
Wing span: 7.5ft
Weight: 6.3kg
The Bald Eagle is the national bird of the United States
The Falconer's Quest was mesmerising, with the birds swooping around the audience