Shows
The Bowman Zone
Marvel at our resident archer as they show you their skills!
Marvel at our resident bowman
To ensure your safety and to make sure you enjoy learning the ways of the historical sport of archery, we have made a few alterations. The Bowman Zone will not have set show times, instead our resident Bowman will be outside of the East Front of the castle demonstrating their skills. 
For more information on how we are keeping you safe during your visit, please click here.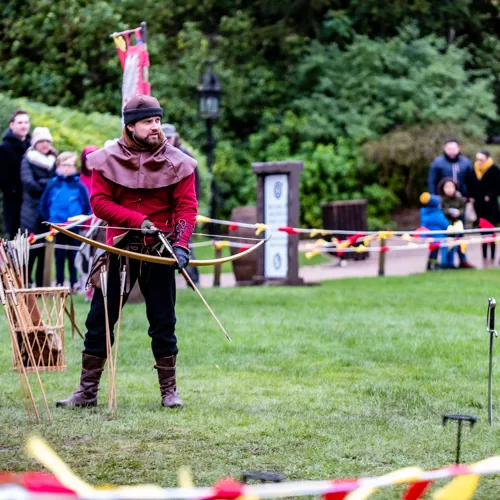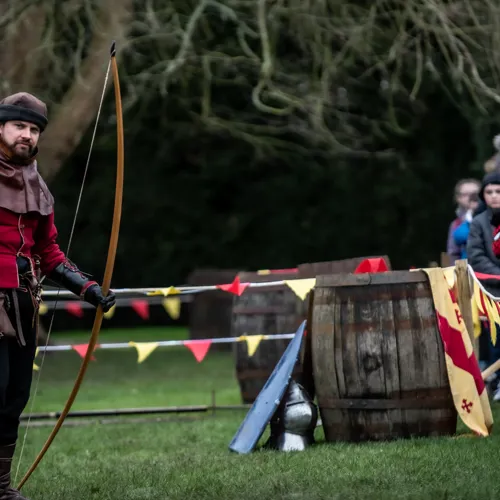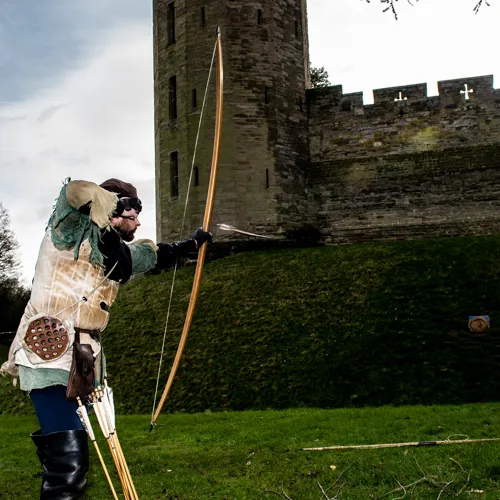 Soaring Arrows Overhead
Behold arrows soaring before you as our resident archer demonstrates their expert skills, within the breath-taking setting of the turrets and ramparts of the castle's East Front.
Marvel as our expert bowman guides you to uncover the secrets of this historical sport, including the skill and agility needed in order to hit your target and techniques from hundreds of years ago.
"The guys doing the archery demonstrations are very skilled bowmen.. made it look so easy"