1st October - 31st October
Halloween at the Castle
This October, experience the castle at Halloween, with more than 1,100 years of Spooktacular history – there's something fun for all ages!
1st - 31st October
Tickets from £20 per person
Suitable for everyone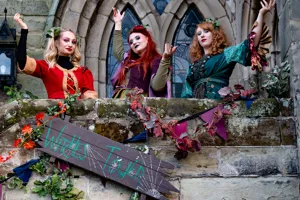 Prepare for spooky fun!
This October, experience the castle this Halloween and venture through The Haunted Hollows, meet the Witches of Warwick, and explore the castle grounds spooky décor, pumpkins and more! 
For the full Halloween line up visit check out our special Halloween event dates including The Haunted Castle for the ultimate spooky fun and Castle After Dark for those feeling brave enough.
Looking for a spookier visit to the Castle?
The Haunted Castle: 22nd - 31st October 2022
Castle After Dark: 22nd, 23rd, 28th - 31st October 2022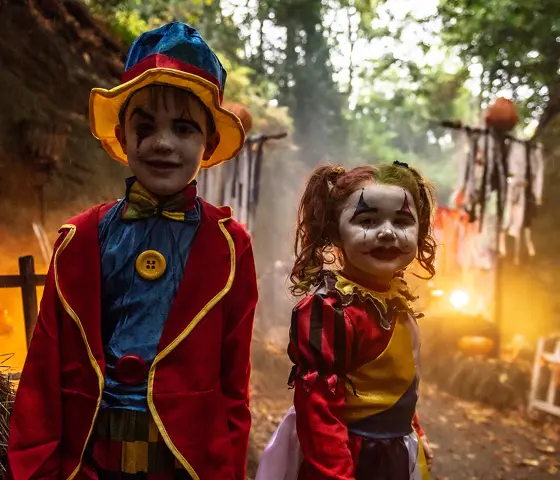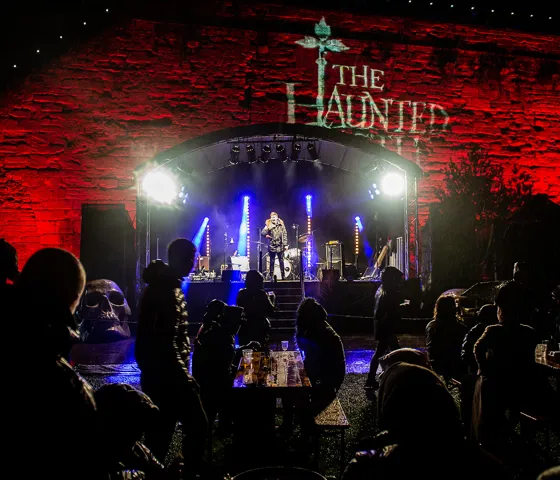 Frequently Asked Questions
From 1st – 21st October there will be general castle Halloween decoration throughout the castle and grounds.
From 22nd – 31st October our Haunted Castle comes to life in a daytime October Half Term spooky offering, suitable for all ages.
From 22nd, 23rd & 28th to 31st October in the evening our Castle After Dark event fill the castle with a sinister scare mazes and live music and entertainment.
Book your castle entry ticket online through the Warwick Castle Website.
Should we have any availability on the day you can book these via the Warwick Castle app, however this is not guaranteed.
Discounts via our various partners differ depending on the offer, please see terms & conditions of the offer for details.
You will receive a confirmation email with your unique barcode per ticket booked, which will be scanned by a member of staff on arrival.
You can bring this email as confirmation on your phone, tablet, printed or add to the Warwick Castle app for easier access.
Your ticket will allow you to arrive at anytime. The castle opens from 10am.
Please be aware, that the walk from our Stratford Road Car Park can take approx. 15 minutes.
The castle is partially accessible for wheelchair users. See our accessibility page here.
If you have any questions before your visit, please call before you arrive to discuss any requirements on 01926 406663 or email customer.information@warwick-castle.com
Yes, you will be able to add on a carer ticket when purchasing your castle tickets.
For a carer ticket, you must provide proof of disability on arrival (this can be a DLA or PIP letter, an image/copy of your Blue Badge, or letter of diagnosis from your GP.) If you have any accessibility questions or require any further help, please feel free to email us at:  customer.information@warwick-castle.com