Halloween at the Castle
Unleash Halloween frights and fun at Warwick Castle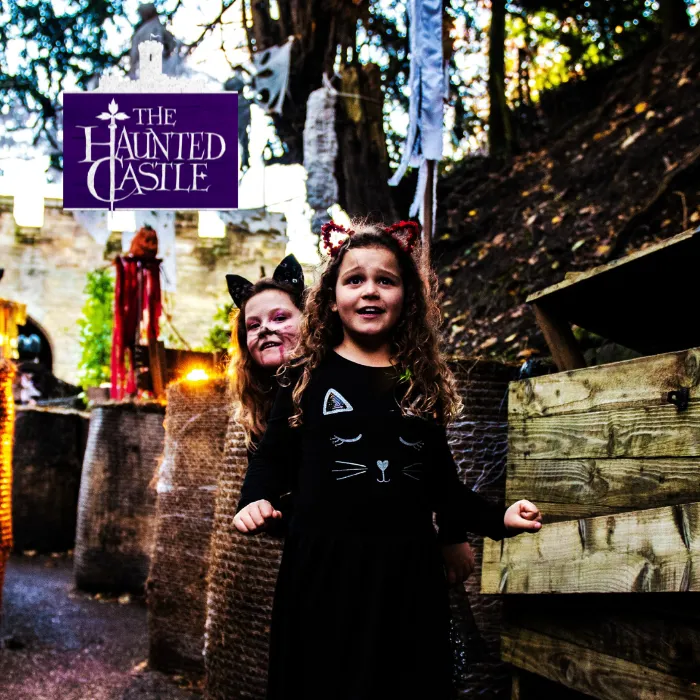 Halloween Column List 2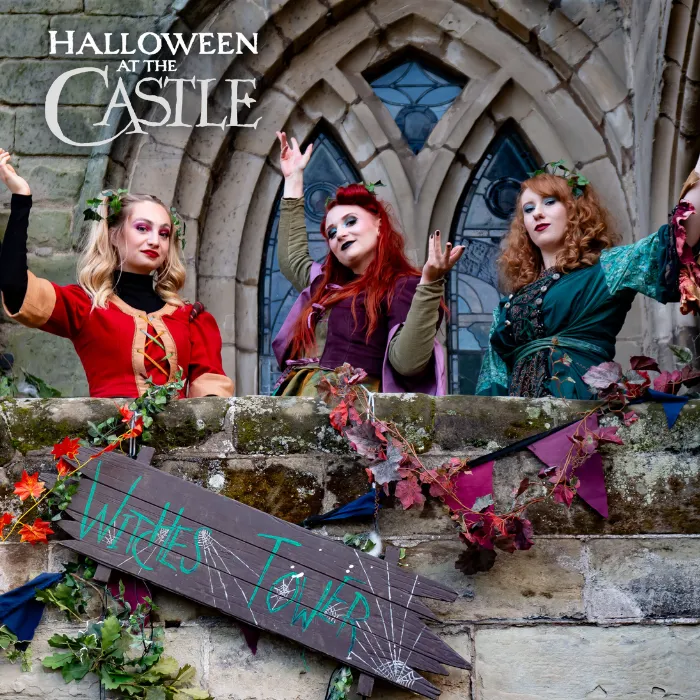 Halloween Column List 1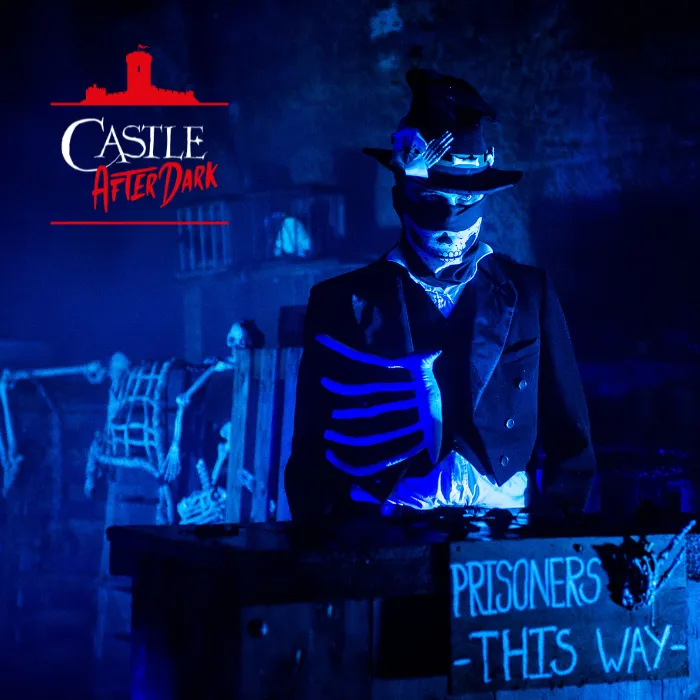 Halloween Column List 3
Halloween Column List 4
Halloween Frights and Delights
This October, frightful family fun arrives at Warwick Castle earlier than ever! Halloween at the Castle awakens on 1st October with over a thousand years of spooktacular history to explore. 
Join us for haunting half-term fun with Halloween frights and delights for the whole family as The Haunted Castle returns between the 22nd - 31st of October. On selected evenings, brave the darker side of Halloween at Warwick Castle with Castle After Dark.  
Halloween at the Castle
This October, frightful family fun arrives at Warwick Castle earlier than ever! Explore over a thousand years of spooktacular history as you venture through the Haunted Hollows and meet the Witches of Warwick with spooks and surprises lurking around every corner.  
Frightful Family Fun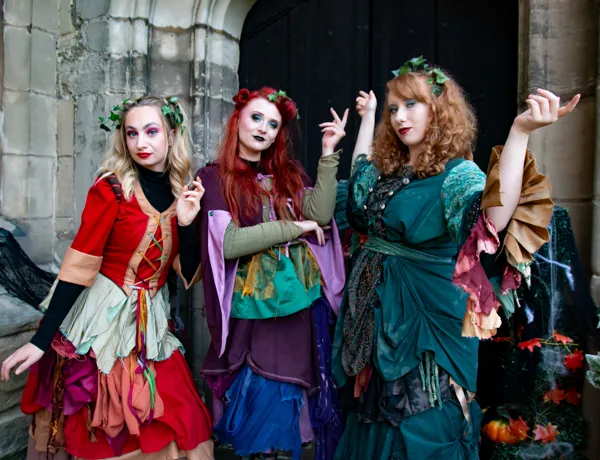 Witches Tower
It's always the witching hour as the Witches of Warwick return. Join this coven of spooky sisters around the cauldron as they plan poisonous potions and practise their cackles! Pick up a FREE timed ticket from the Witches.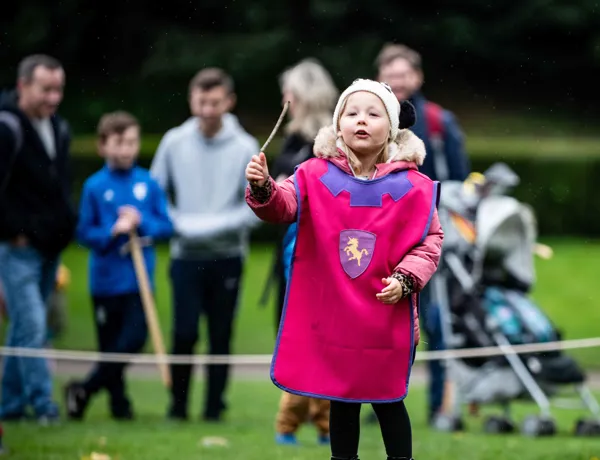 Scare Schools
Roars at the ready! From catching ghouls to reliving mishaps and mayhem, scare schools are perfect for little monsters to explore.
Haunted Hollows
Spooks and surprises lurk around every corner of this frightfully fun Halloween trail through the castle grounds.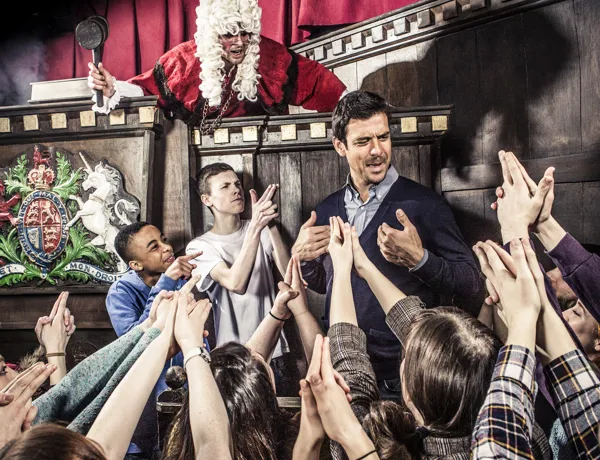 The Castle Dungeon
Encounter Warwick's most gruesome and grizzly history as you venture through The Castle Dungeon, with scary true stories, 'orrible actors and hilarious surprises in store (additional charges apply).
What's on during October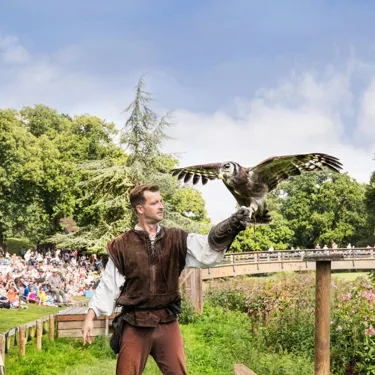 The Falconer's Quest
Enjoy the UK's biggest bird of prey show as over 60 different birds wing their way towards you.
Find out more
ZOG Playland
Get ready to choose your side as Wars of the Roses Live! returns. Don't miss the ultimate jousting experience.
Find out more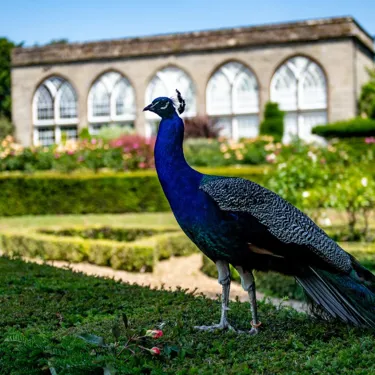 Grounds & Gardens
Explore the castle & grounds including over 64 acres of beautiful grounds and gardens.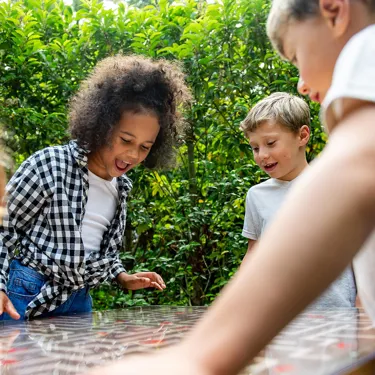 Horrible Histories® Maze
Journey back in time and uncover all the gore and more in our interactive maze.
Find out more
The Kingmaker and Royal Weekend Party attractions will be closed during Halloween at the Castle.
Frequently Asked Questions
From 1st – 21st October there will be general castle Halloween decoration throughout the castle and grounds.
From 22nd – 31st October our Haunted Castle comes to life in a daytime October Half Term spooky offering, suitable for all ages.
From 22nd, 23rd & 28th to 31st October in the evening our Castle After Dark event fill the castle with a sinister scare mazes and live music and entertainment.
Book your castle entry ticket online through the Warwick Castle Website.
Should we have any availability on the day you can book these via the Warwick Castle app, however this is not guaranteed.
Discounts via our various partners differ depending on the offer, please see terms & conditions of the offer for details.
You will receive a confirmation email with your unique barcode per ticket booked, which will be scanned by a member of staff on arrival.
You can bring this email as confirmation on your phone, tablet, printed or add to the Warwick Castle app for easier access.
Your ticket will allow you to arrive at anytime. The castle opens from 10am.
Please be aware, that the walk from our Stratford Road Car Park can take approx. 15 minutes.
The castle is partially accessible for wheelchair users. See our accessibility page here.
If you have any questions before your visit, please call before you arrive to discuss any requirements on 01926 406663 or email customer.information@warwick-castle.com
Yes, you will be able to add on a carer ticket when purchasing your castle tickets.
For a carer ticket, you must provide proof of disability on arrival (this can be a DLA or PIP letter, an image/copy of your Blue Badge, or letter of diagnosis from your GP.) If you have any accessibility questions or require any further help, please feel free to email us at:  customer.information@warwick-castle.com