Where better to discover a ghost story than a real medieval castle with over 1100 years of history? Join us as the ghosts, ghouls and witches will be taking over this Halloween.
Prepare for an adventure brimming with spooky tales and scary fun this October, with themed attractions and shows for all ages. Meet the famous Witches of Warwick and find out what secret spells they are concocting in their cauldron!
Explore the mysterious legends of the Castle, with eerie experiences around every corner, and uncover the gruesome truths of history in the world's first Horrible Histories® maze.
Discover quirky characters and spellbinding stories at every turn this Halloween, suitable for guests of all ages.
24th - 31st October
Daily from 10am
From £20pp
All ages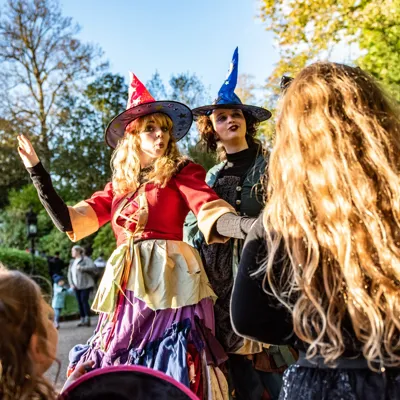 Meet a Witch
Discover the secrets of the Witches of Warwick this Halloween as they share spooky tales from the Castle's rich history. Who knows what secrets you'll uncover…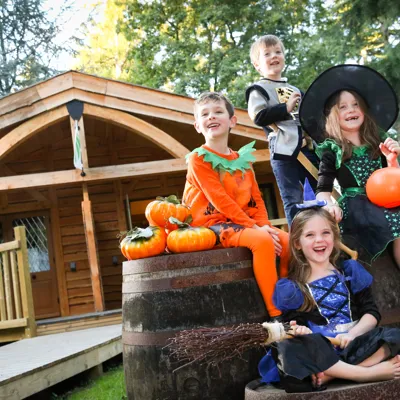 Spooky Sleepovers
With so much to do, why not stay overnight and enjoy 2 days of Halloween at Warwick Castle?
Experience a spooky sleepover in the medieval-themed Knight's Village in the castle grounds. Halloween stays in lodges set in the riverside woodland start from only £66 per person per night including breakfast, car parking and two full days to enjoy Halloween at Warwick Castle.
Accommodation in a Woodland Lodge in the Knight's Village at Warwick Castle starts from £66 per person per night based on a family of four sharing a Woodland Lodge. Rates are subject to availability.
Discover Sleepovers