Dragon Slayer
This August, England's greatest lost legend comes to life in Dragon Slayer, the award-winning night-time spectacular.
11th - 13th and 17th - 20th August
From £30 plus booking fee
Suitable for all the family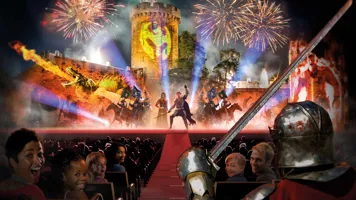 The UK's must see night-time event of the Summer
Unearth the legend of Guy of Warwick in award-winning Dragon Slayer, only at Warwick Castle. Returning for 2023, the full-length theatrical spectacular will bring projection-mapping, live-action, and majestic horses to a 360-degree seated arena right in the middle of the castle courtyard. The myth becomes reality as the skies of Warwick are illuminated with the legend of the Dragon Slayer.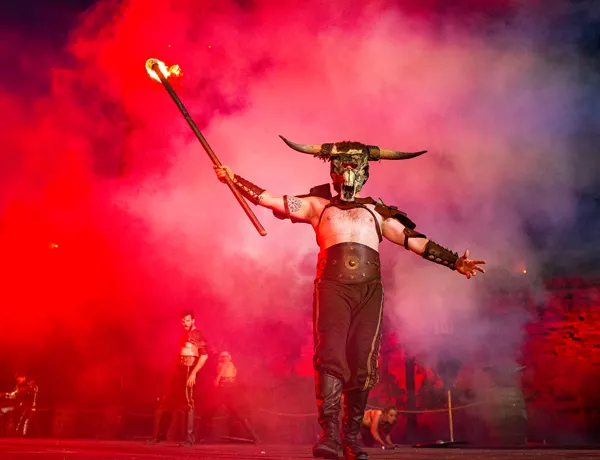 The History of Warwick, Unleashed
Uncover the story of Guy of Warwick in the place where it all began, over a thousand years ago. Dragon Slayer will take you back in time, as the legend is awakened once again.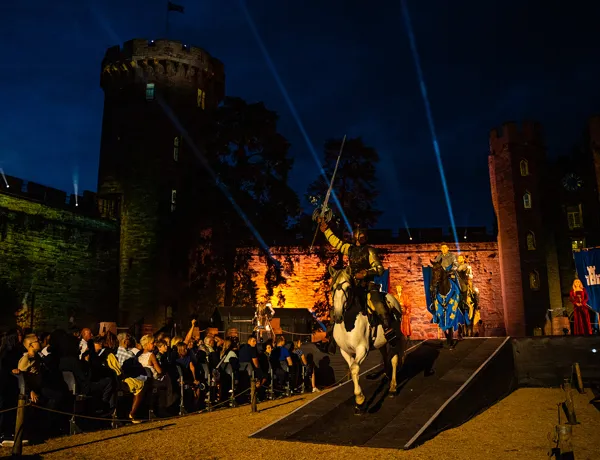 Immersive 360-degree Courtyard Theatre
You'll remain in the centre of the action as the legend unfolds within the purpose-built all-seated arena, right in the middle of the castle courtyard.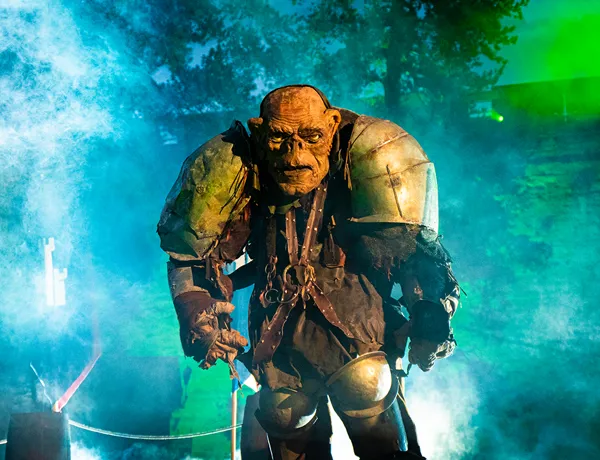 Epic Night-time Spectacular
The story of Dragon Slayer is told through world-class special effects. Don't miss this unique experience which includes gripping live-action performance, stunning projection-mapping and breath-taking pyrotechnics.
The Legend Comes to Life
Prepare for a theatrical performance that will invigorate all your senses. Experience the ground shake as horses charge, feel the heat as the Dragon fills the sky with fire, and witness the legend come to life on the castle walls.
The Legend of The Dragon Slayer
Dragon Slayer uncovers the tenth-century legend of Guy of Warwick. Guy rose from humble beginnings here in Warwick and would go on to fall in love with Princess Felice, daughter of the Earl of Warwick.
The Earl believed Guy to be unworthy of his daughter's hand in marriage and encouraged him to prove his worthiness through a series of challenges. Guy embarks on a treacherous quest to prove his courage to Felice and her father, fighting mythical beasts and battling fearsome warriors before he faces the Dragon.
Book now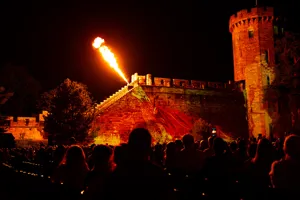 You'll be amazed by this gripping theatrical spectacular as you witness:
Majestic Horses

 

Thrilling Battles

 

Projection Mapping

 

Mythical Monsters

 

Perilous Stunts

 

Fireworks Finale

 
Book now
Calling all Annual Passholders
Join us to face the dragon! Merlin Annual Pass Holders and Warwick Annual Pass Holders can get a 20% discount using code DSPASS.​
Book now
Extend the legend with a short break
Get the exclusive 20% discount on Dragon Slayer with guaranteed stall seating.
After the show, continue the adventure and rest like royalty in a woodland lodge or medieval-themed glamping tent, only a stone's throw away from the action so you won't miss a minute.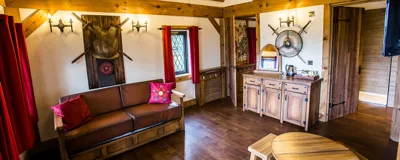 Dragon Slayer is brought to you in partnership with