Castle Exteriors
Towers & Ramparts
Climb the Towers & Ramparts of Warwick Castle and discover spectacular views and over 1,100 years of history.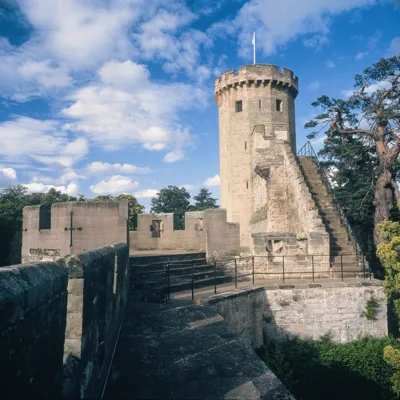 The Defensive Towers
Climb the towers and ramparts and see what you can spot from the top!
The Towers and Ramparts were largely constructed during the 14th and 15th centuries when the castle was under the ownership of the de Beauchamp family. The family spent vast amounts of their fortune on their construction. They were intended to protect those within the castle walls and symbolised the power and importance of the castle's Earls.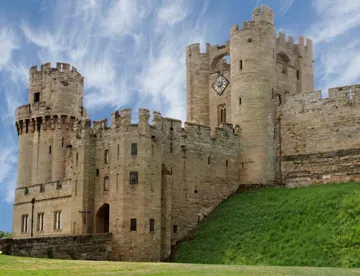 The Gatehouse & Barbican
The first defence of an attack!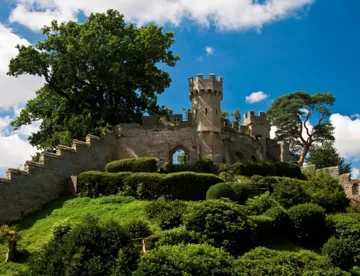 The Conqueror's Fortress
Climb The Conqueror's Fortress and discover the history of the oldest part of Warwick Castle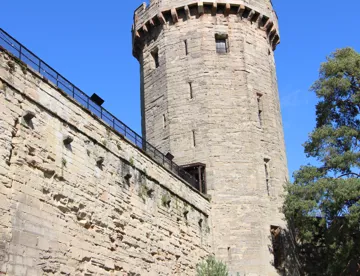 The Curtain Walls
Climb the curtain walls during your visit and discover the history of these castle defences!
Caesar's Tower
Caesar's Tower was built on the orders of Thomas de Beauchamp in the 14th century and is a great example of military architecture.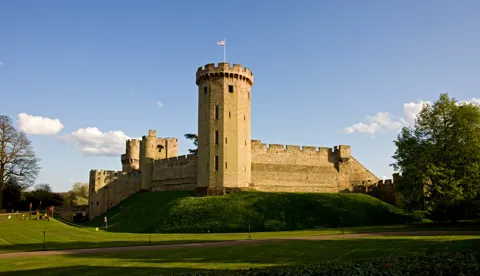 Guy's Tower
Guy's Tower was built in the 14th century. It has twelve sides and five storeys.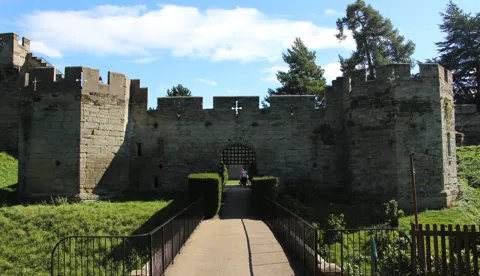 Bear & Clarence Towers
Bear and Clarence Towers were part of construction plans for a royal keep on the north side of the castle created by the future King Richard III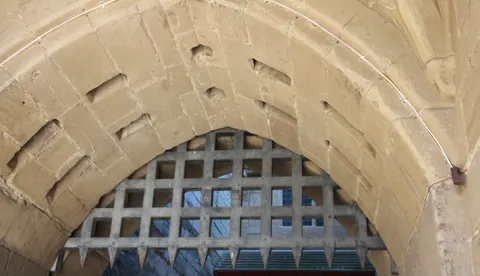 The Gaol
The Gaol occupies the lowest chamber of Caesar's Tower built in the 14th century, and was the original castle dungeon.