River Island
During your visit, make sure to wander towards the River Avon to see the island.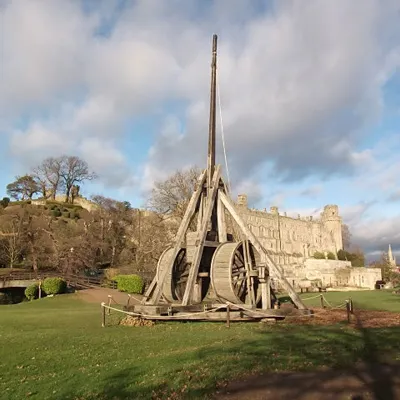 Home of our spectacular shows...
This is where you can find our Trebuchet, where our brave knights face each other during our seasonal jousting shows and where our spectacular birds of prey take flight.  
The most famous use for the island was in the 1890s when the 5th Countess of Warwick housed her exotic menagerie of animals on the island. Some of the more unusual animals included Japanese deer, peacocks, an emu, monkeys, an ant bear and a baby elephant.