Green Spaces
Over 64 acres of stunning green spaces for you to explore on your visit!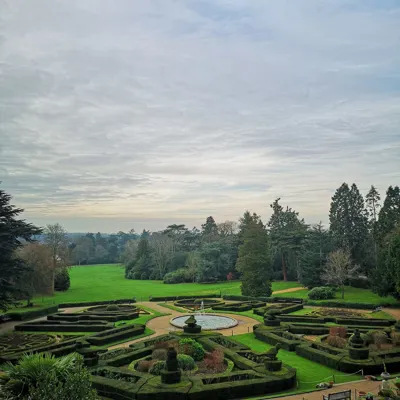 Pageant Field
Running gently down to the river is the Pageant Field, flanked on either side by trees, such as the Cedars of Lebanon, which is a great space to sit and take in the beautiful surroundings.
Take a walk across the rolling lawns and stroll along the River Avon and see what nature you can spot as you adventure through the adjacent wooded areas.
Under the instruction of the 1st Earl of Warwick, the gardens were transformed under one of Britain's greatest landscape gardeners, Lancelot 'Capability' Brown. It is believed that Warwick Castle was Brown's first independent castle commission and his achievements here won him praise and national recognition. Although there have been many changes since Brown's time, the overall layout is still ultimately his and continues to be maintained by our passionate grounds and gardens team.