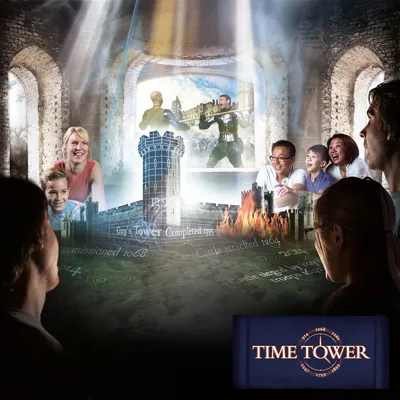 Warwick's Unknown History...
*UNFORTUNATELY, DUE TO SOCIAL DISTANCING GUIDELINES, THE TIME TOWER WILL REMAIN CLOSED*
The Time Tower takes visitors on an immersive audio-visual multimedia journey through over 1,100 years of Warwick Castle's history.
You will start your journey in the year 914AD when Princess Ethelfleda, Lady of the Mercians, created a burh at the site of Warwick town. You will then discover how the castle developed, from its origin as a wooden motte and bailey castle, to the construction of the stone towers and ramparts, and finally its conversion into a stately home. This audio-visual attraction endeavours to present our entire history through the eyes of those who lived in and owned the castle over the centuries.