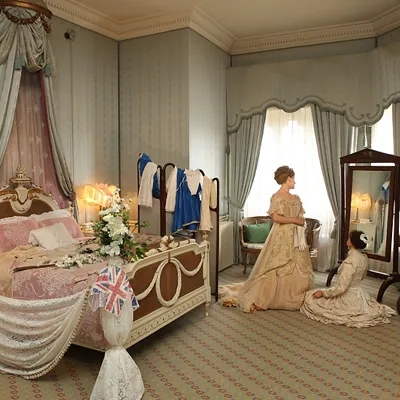 Victorian High Society
Ever wondered what a weekend spent in Victorian high society would be like? Join the Countess of Warwick and her esteemed guests for one of her lavish weekend parties.
In 1898, Daisy organised a weekend party at which the principal guest was the Prince of Wales, later King Edward VII. The party was also attended by a number of important and influential figures in British history including a young Winston Churchill, Lord Curzon, Field Marshall Lord Roberts, and many others from high society. The weekend parties would usually involve dancing, dining, hunting, and gossiping, and Daisy thrived in her role as a hostess.
Throughout the exquisitely designed rooms that were the former private apartments, wax figures of the principal attendees stand alongside authentic furniture and furnishings to help bring to life the excitement and scandal that swept through this weekend party.