Castle Exteriors
Gardens
Over 64 acres of luscious grounds and gardens to explore at Warwick Castle!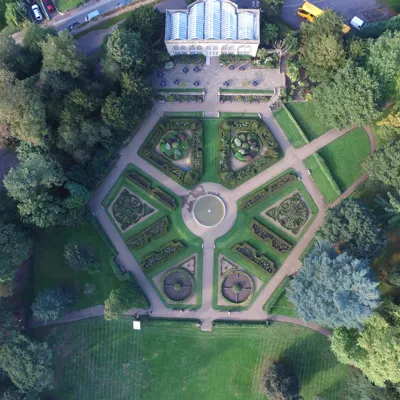 Gardens and Grounds
Within the 64 acres of rolling landscaped gardens, discover the sculptured topiary peacocks and an island with a secret past.
The first mention of the gardens is during 1576, which coincided with the visit of Queen Elizabeth I, and consisted of a series of coloured gravel pathways and formal patterns of herbs and shrubs. Between 1604 and 1628, Sir Fulke Greville's renovation of the castle saw the planting of new gardens which were without parallel in this part of England; however they were dug out during the Civil War to act as a further castle defence. It wasn't until the 1750s when Warwick Castle transformed into a stately home that the development of the gardens became a priority.
Under the instruction of the 1st Earl of Warwick, the gardens were transformed under one of Britain's greatest landscape gardeners, Lancelot 'Capability' Brown. It is believed that Warwick Castle was Brown's first independent castle commission and his achievements here won him praise and national recognition. Although there have been many changes since Brown's time, the overall layout is still ultimately his and continues to be maintained by our passionate grounds and gardens team.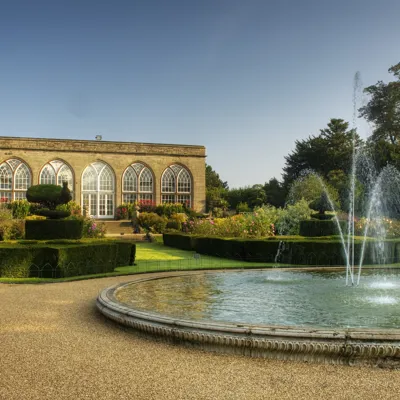 Conservatory & Peacock Garden
One of the most iconic elements of Warwick Castle is the stunning peacocks that roam in their garden home. This part of the garden was designed by the Victorian landscape gardener Robert Marnock and consists of a number of topiary peacocks, manicured hedges and beautiful pond and fountain.
Overlooking their garden home is the conservatory which was built in 1786 by local man, William Eborall. It was originally built to house the Warwick Vase, a magnificent piece of ancient Roman pottery excavated near Tivoli in 1771, which are now on display at the Burrell Collection in Glasgow. However, a full-size replica can still be found in the conservatory.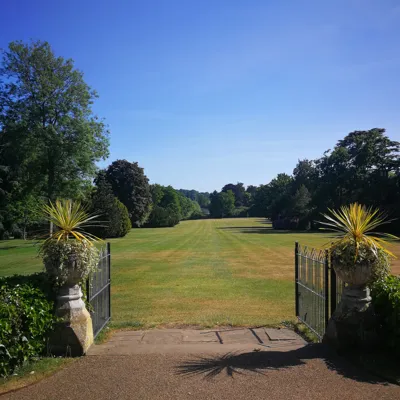 Green Spaces
Running gently down to the river is the Pageant Field, flanked on either side by trees, such as the Cedars of Lebanon, which is a great space to sit and take in the beautiful surroundings.
Take a walk across the rolling lawns and stroll along the River Avon and see what nature you can spot as you adventure through the adjacent wooded areas.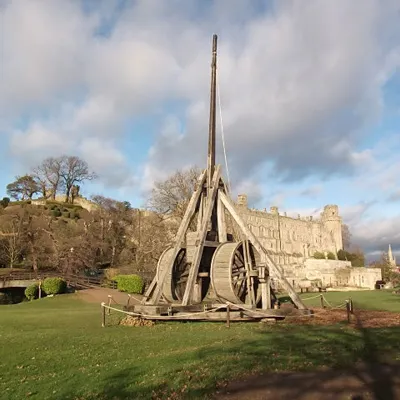 River Island
During your visit, make sure to wander towards the River Avon to see the island. This is where you can find our Trebuchet and where our brave knights face each other during our seasonal jousting shows.
The most famous use for the island was in the 1890s when the 5th Countess of Warwick housed her exotic menagerie of animals on the island. Some of the more unusual animals included Japanese deer, peacocks, an emu, monkeys, an ant bear and a baby elephant.