Attractions
Outdoor Spaces
Adventure in over 64 acres of open outdoor spaces
Discover our Grounds & Gardens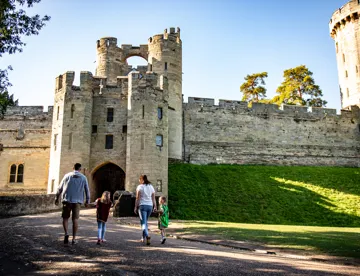 Peacock Garden
Escape into the formal Peacock Garden, overflowing with a rainbow of summer florals, complete with topiary, grand fountain and over 20 roaming peacocks.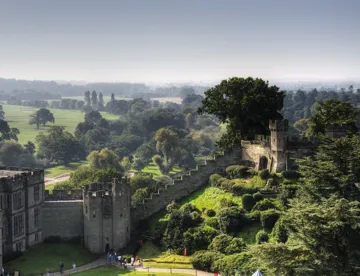 Climb the Conqueror's Fortress
Venture up to the heights of the Conqueror's Fortress and take in the breath-taking views of the beautiful Midlands countryside and Warwick itself. A one-way walkway route will be in place for the path up and back down.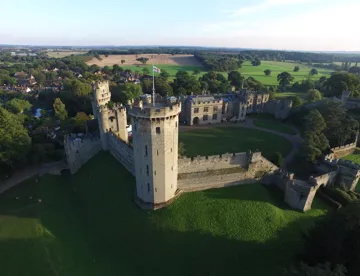 Courtyard & Castle Exteriors
Walk through the portcullis of Warwick Castle and marvel at the splendor of the castle's ancient architecture in the main courtyard and iconic East Front.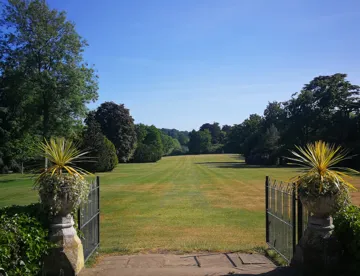 Explore our Green Spaces
Take a walk across the rolling lawns of the Pageant Field, stroll along the River Avon and see what nature you can spot as you adventure through the adjacent wooded areas.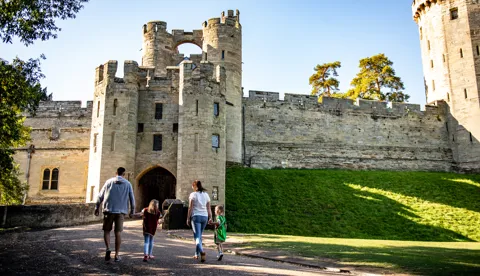 Gardens
Within the 64 acres of rolling landscaped gardens, discover the sculptured topiary peacocks and an island with a secret past.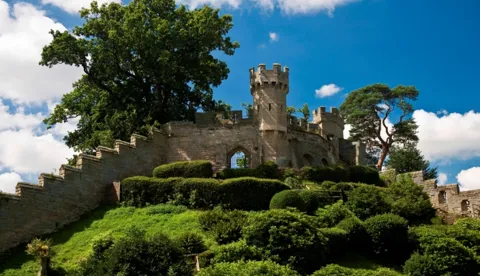 Towers & Battlements
Explore the many towers and ramparts of Warwick Castle, with centuries of fascinating architecture and amazing views in all directions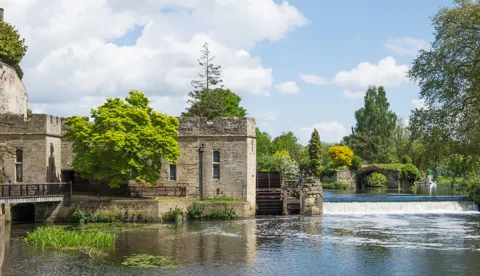 The Mill & Engine House
*Please note The Mill & Engine House is not currently open.* There has been a mill at the present site since the late 14th century. It was originally used to grind corn, and in the 17th century an engine house was built for pumping water into the castle for domestic needs. In the 18th century the mill's half-timbered structure was largely rebuilt in a more fashionable Gothic style. In 1880 a fire gutted the mill and destroyed the machinery except for the waterwheel. It was shortly after this disaster that the electricity generating plant was installed, in 1894. The electricity was first officially powered up for the 5th Countess of Warwick's birthday.