Attractions
History Tour
Uncover the castle's secrets with our expert history team on a daily tour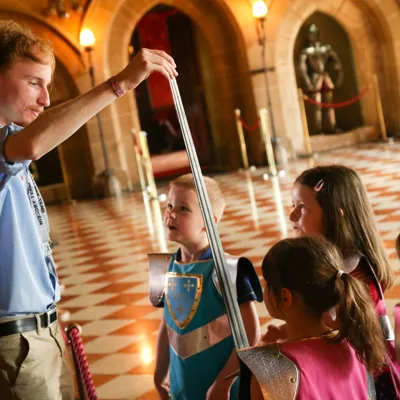 Immerse yourself in the past as our dedicated History Team uncover Warwick Castle's legacy in a series of intriguing guided tours.
Revel in the splendor of the lives of Warwick's aristocracy. Shudder at the grim reality of the castle's dark and gruesome past. Allow yourself to be transported back to the site's very foundation. Whatever your age or historical knowledge, you're sure to come away with new facts to share and a greater understanding of the Castle's significance.
Head to the Great Hall to see the daily times and tour information.