Attractions
Warwick Castle Attractions
Immerse yourself as over 1100 years of History come to life!
There's something for everyone at Warwick Castle...
Whether you're roaming the walls of the Towers & Ramparts and escaping the 21st century.
Or unearthing the hidden treasures of the castle's rich history.
Perhaps you're looking to discover and be amazed by the unexpected?
There's something for everyone at Warwick Castle!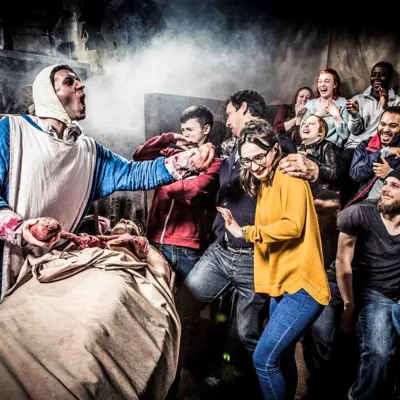 The Castle Dungeon
Are you brave enough to enter The Castle Dungeon? Witness some of the darkest, bloodiest and most frightening times in Warwick Castle's history as live actors and special effects bring to life these gruesome tales.
Discover More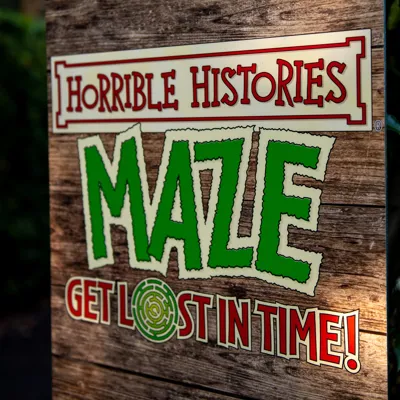 Horrible Histories Maze
Choose your path through time to unravel history in the world's first Horrible Histories adventure maze!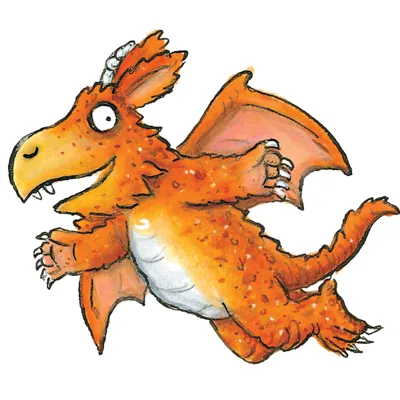 Zog - Coming Easter 2020
The BRAND NEW trail for Easter 2020 will teach all budding Dragons in training the skills they need to become a fully fledged Dragon.
While Zog may have struggled to master the essential dragon arts of flying, roaring and breathing fire, he'll apply his new skills to help children with five tasks that mirror his own lessons. From soaring over the top of the Castle mound without actually leaving the ground, to testing out the Roar-o-meter at Bear Tower and helping kids to capture a princess, children will collect a stamp at every task. After joining in with Sir Gadabout's school for ambitious knights as a final challenge, Zog will be there for a meet-and-greet to hand out golden stars and pose for a souvenir storybook photo with every child.
Zog © 2010 Julia Donaldson & Axel Scheffler. Licensed by Magic Light Pictures Ltd.
Discover More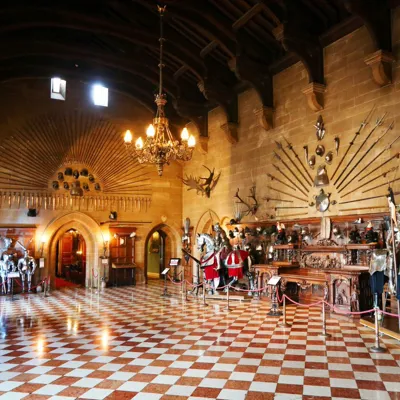 Great Hall & State Rooms
Behind Warwick Castle's mighty walls, lies the real heart of the Castle with the beautiful grand interiors. Marvel at the magnificent Great Hall, explore the lavish state rooms whilst also experiencing the tranquillity inside the Earl's private Chapel.
Discover More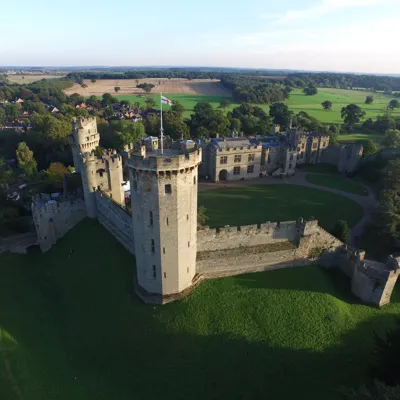 Castle Exteriors
With over 64 acres of land to walk around, we have lots to discover at the castle in our spectacular exteriors!
Discover More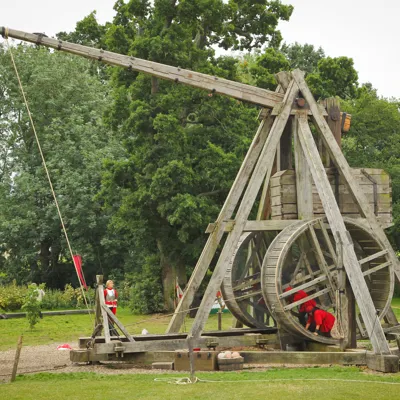 The Mighty Trebuchet
This is the largest siege machine IN THE WORLD! The colossal catapult is an authentic recreation of one of the biggest and most deadly military machines of all time.
Discover More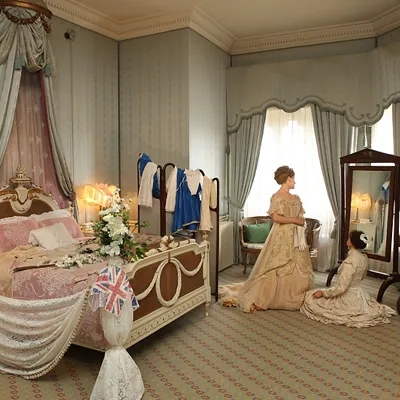 Royal Weekend Party
Ever wondered what a weekend spent in Victorian high society would be like? Join the Countess of Warwick and her esteemed guests for one of her lavish weekend parties.
In 1898, Daisy organised a weekend party at which the principal guest was the Prince of Wales, later King Edward VII. The party was also attended by a number of important and influential figures in British history including a young Winston Churchill, Lord Curzon, Field Marshall Lord Roberts, and many others from high society. The weekend parties would usually involve dancing, dining, hunting, and gossiping, and Daisy thrived in her role as a hostess.
Throughout the exquisitely designed rooms that were the former private apartments, wax figures of the principal attendees stand alongside authentic furniture and furnishings to help bring to life the excitement and scandal that swept through this weekend party.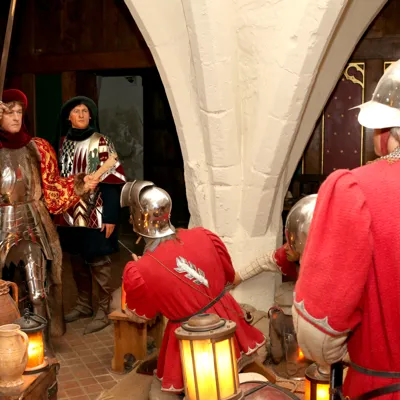 Kingmaker
In the run-up to Easter Sunday 1471 Warwick's army were busy preparing for battle. Preparations were undertaken by many including the blacksmith, stonemason, treasurer, seamstress, cobbler, and, of course, the bowmen and soldiers. The Kingmaker attraction will take you on a journey through these preparations by immersing you in the sights, sounds and smells of medieval England.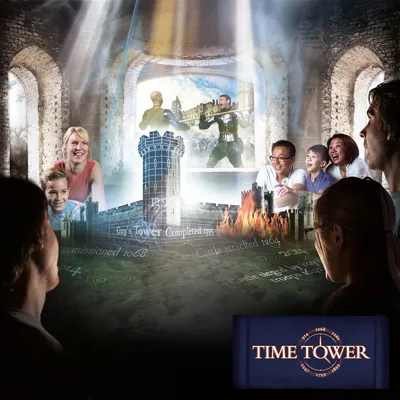 Time Tower
Enter the Time Tower & witness the birth of Warwick Castle, which once controlled the middle of England for over a thousand years. These ages have now passed along with their stories...until now.
The Princess Tower
Do you know someone who dreams of being a Princess? In our Princess Tower, wishes really can come true… if only for a while. Open on Weekends only.
Photo credit: Lewis Copson