Attractions
Warwick Castle Attractions
Experience over 1100 years of history brought to life in our magical attractions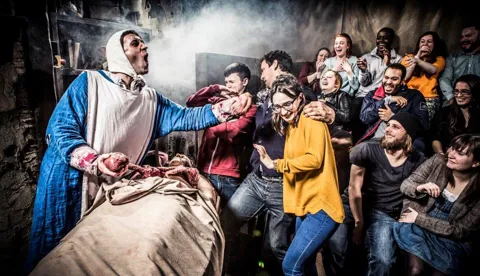 The Castle Dungeon
Are you brave enough to enter The Castle Dungeon? Witness some of the darkest, bloodiest and most frightening times in Warwick Castle's history as live actors and special effects bring to life these gruesome tales.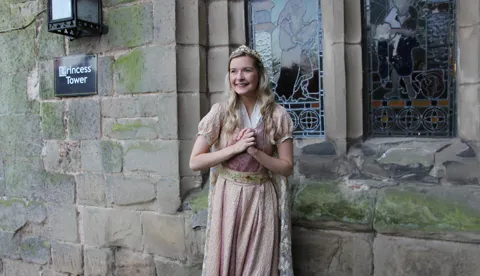 Castle Characters
As you wander around the castle grounds our castle characters will be there to offer a friendly face and make your experience at Warwick Castle a magical one.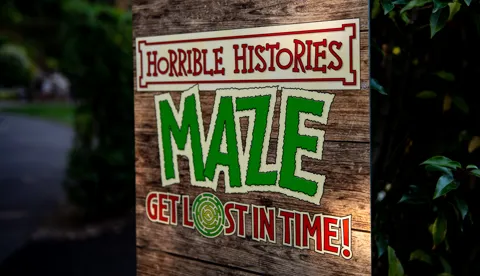 Horrible Histories Maze
The Horrible Histories Maze will be open on your visit, and you'll journey through time to unravel the past. We have made some slight alterations to ensure you have a safe experience. Click below to find out more.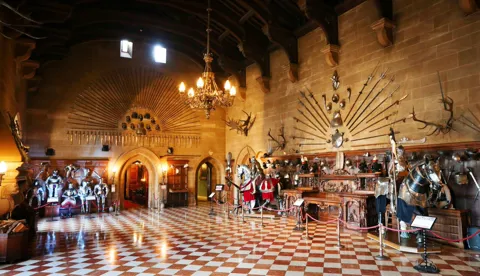 Great Hall & State Rooms
Behind Warwick Castle's mighty walls, lies the real heart of the Castle with the beautiful grand interiors. Marvel at the magnificent Great Hall, explore the lavish state rooms whilst also experiencing the tranquillity inside the Earl's private Chapel.
Royal Weekend Party
Ever wondered what a weekend spent in Victorian high society would be like? Join the Countess of Warwick and her esteemed guests for one of her lavish weekend parties.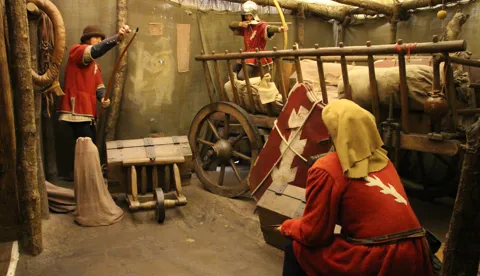 Kingmaker
In the run-up to Easter Sunday 1471 Warwick's army were busy preparing for battle. Preparations were undertaken by many including the blacksmith, stonemason, treasurer, seamstress, cobbler, and, of course, the bowmen and soldiers. Feel part of the story in the Kingmaker walk-through attraction, as you journey through the sights, sounds and smells of medieval England.
History Tour
*Unfortunately, due to social distancing guidelines, our daily history tours are not running at the moment. However, members of the History Team are on site and are more than happy to assist with any historical queries you may have.* Immerse yourself in the past as our dedicated History Team uncover Warwick Castle's legacy on one of our many daily tours. Head to the Great Hall to see the daily times and tours.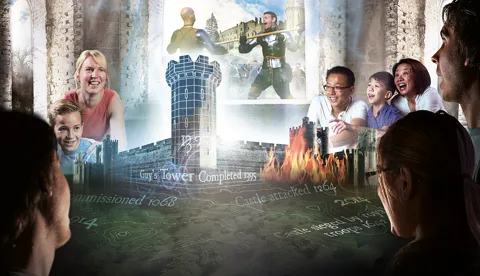 Time Tower
*UNFORTUNATELY DUE TO SOCIAL DISTANCING GUIDELINES THE TIME TOWER WILL REMAIN CLOSED* Enter the Time Tower & witness the birth of Warwick Castle, which once controlled the middle of England for over a thousand years. These ages have now passed along with their stories...until now.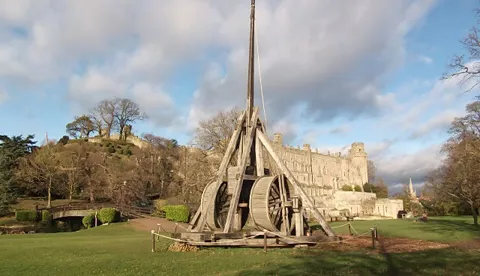 The Mighty Trebuchet
This is the largest siege machine IN THE WORLD! The colossal catapult is an authentic recreation of one of the biggest and most deadly military machines of all time. *PLEASE NOTE THE TREBUCHET IS NOT CURRENTLY FIRING*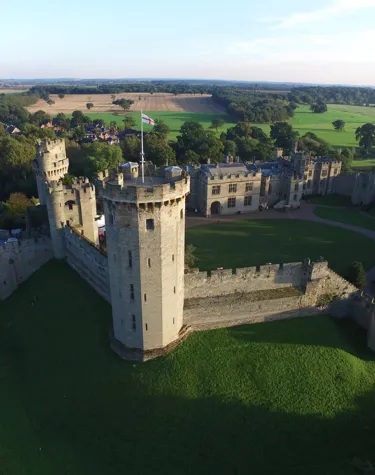 Outdoor Spaces
With over 64 acres of rolling landscaped gardens to explore, there's plenty to discover in our outdoor spaces!