Teacher Documents
Before your visit, you will need to provide our schools officer with some documents in order to be permitted onto the premises.  Please download the below forms and send to schools.officer@warwick-castle.com once completed. 
Please note: you will not be permitted onsite until the schools officer receives these documents.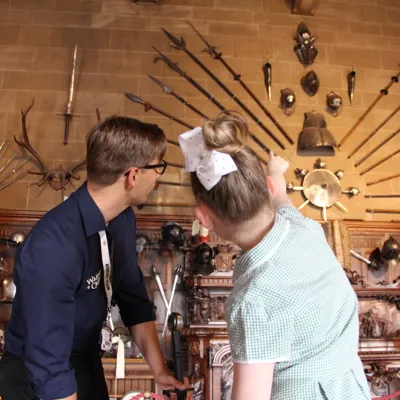 Book your site visit
We recommend booking a site visit to Warwick Castle to assess the site and to fill out your own schools risk assessment.
Our Schools Officer will meet you and show you around the site explaining what our educational packages  2020 and what we offer, and will be able to assist with any SEND requirements you have. If you would like to book a site visit, please email our Schools Officer schools.officer@warwick-castle.com.
Self-Guided Tours
Due to the current COVID-19 restrictions in place, we are currently unable to offer workshops and tours of our spectacular attractions. However, we have created these self-guided tours of our popular attractions so your students do not miss out on the years of fantastic Warwick Castle history.